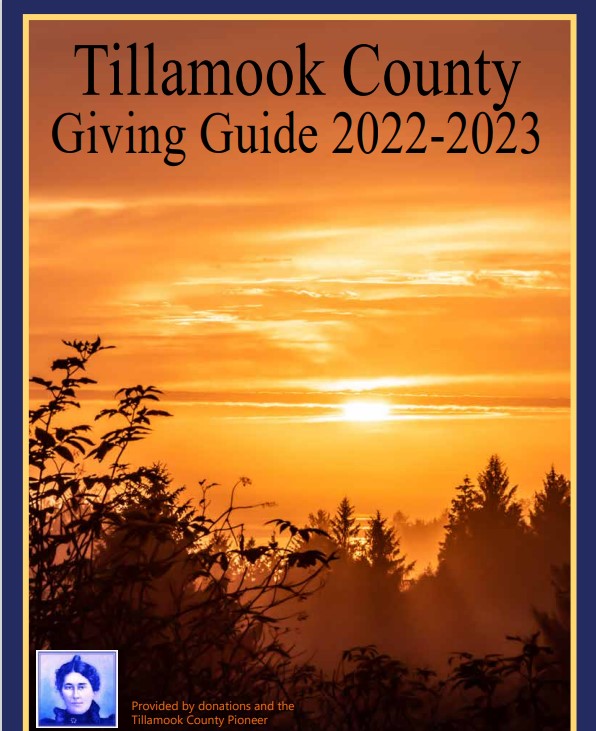 November 18, 2020. Tillamook County, Oregon. Every year, the Tillamook Coast Visitors Association (Visit Tillamook Coast) holds an awards banquet to honor local tourism businesses for outstanding work. This year, however, the pandemic prevents holding an event, but not the desire to recognize individuals and organizations.
Hometown Tourism Heroes celebrates those in tourism-related endeavors for their remarkable and generous efforts in supporting community during the pandemic and fires.
"There are so many individuals, nonprofits and businesses that stepped up to the challenges we faced, and continue to face, in our communities," said Nan Devlin, Executive Director of Visit Tillamook Coast. "Our team wanted to pay tribute to those who provided much needed help in this most challenging year."
The Hometown Tourism Heroes award recipients include:
1) Columbia Pacific Economic Development District, for funneling substantial amounts of federal and state funds into Tillamook County for COVID relief and recovery grants, helping businesses keep their doors open.
2) Dan Haag and the Manzanita Visitors Center, for creating a go-to Facebook page for up-to-minute news on COVID relief and grant funding, and for spearheading a campaign to raise nearly $100,000 with the Fulcrum Community Fund. The fund was shared with businesses in Manzanita, Nehalem and Wheeler. Dan also organized the "Coffee for Trash" beach cleanup program that encouraged picking up a bag of trash to receive a free cup of coffee.
3) Port of Garibaldi, for becoming the one-stop COVID information and supplies center, and for helping local small fisheries sell their catch when a huge order from California was cancelled.
4) Tillamook County Creamery Association, for their generous $400,000 Hometown Resilience Fund grant matches, plus a $100,000 donation to the food bank, making masks for local businesses, providing meals for emergency responders, and much more.
5) Tillamook Chamber of Commerce, for launching the #tillamooktakeout campaign that resulted in more than $2.9 million in sales in just 9 weeks, encouraging locals to purchase take-out meals from restaurants from throughout the county. They just relaunched the effort on Nov. 18, with a $10,000 grant from the Tillamook Creamery.
6) Gordon McCraw, Tillamook County Emergency Management, for providing up-to-minute information and fact-based reporting, not only about COVID summer tourism impacts, but also on fires and evacuations.
7) Jennifer Purcell, Regional Solutions, for convening and facilitating weekly regional information meetings and discussions throughout the year with national, state and local agencies on state COVID guidelines, pandemic and business recovery, outdoor and tourism impacts. Jennifer continues gathering regional input on state programs for equity and economic programs.
8) Pacific City Nestucca Valley Chamber, for distributing $500 to 32 businesses throughout south county for a total of $16,000 when businesses closed in spring due to COVID.
9) Grateful Bread Bakery, Pacific City for providing hundreds of meals through their Grateful Grub program, helping those in need because of the pandemic, and to evacuees of the September fires. The meals were funded through the help of local donations.
10) Kiwanda Hospitality and Pelican Brewing for feeding a hot meal daily to 400 furloughed employees and their families during nearly three months of business closures in March, April and May. They also donated thousands of dollars to local food banks.
11) Tillamook County Sheriff's Office, for helping manage the heavy influx of tourists this summer, even as they were short-handed and overwhelmed with work and emergency calls.
12) Food Roots and Garibaldi Seafood Connect, for communications about and deliveries of locally sourced foods to our communities, helping small farms and fishers sell their products.
"While the award plaques will be presented in early December, we wanted to share our gratitude during Thanksgiving week, and to let our heroes know how important they are to the well-being of this county," said Devlin.