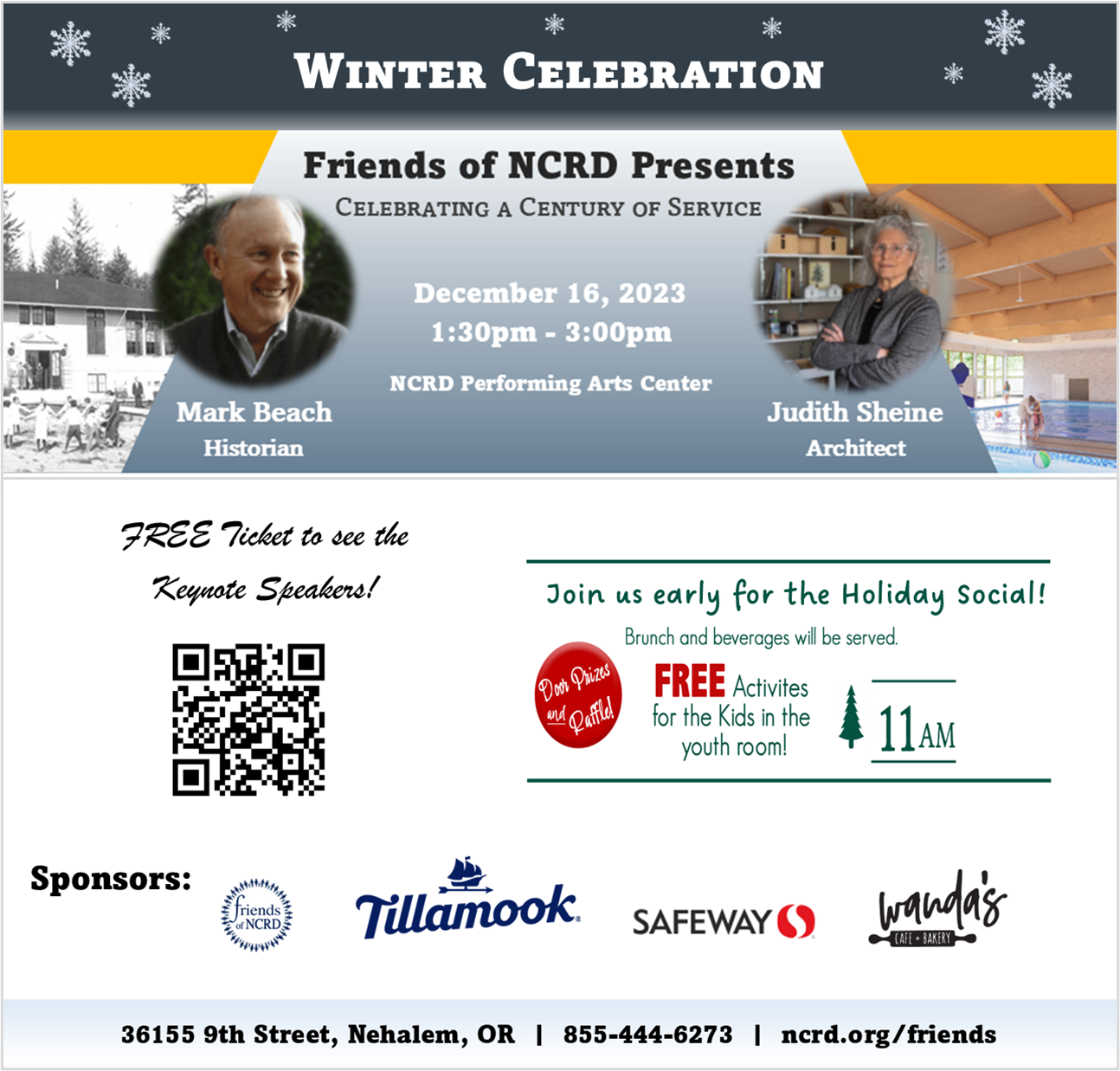 Winter greetings from the forest! Join us for a Volunteer Cleaning Party coming up at the Tillamook Forest Center.
Winter Cleaning Party
February 9, 2019 (Saturday)
9:30 am – 12:30 pm
Join us for a special volunteer opportunity at the Tillamook Forest Center – It's time to clean! As the saying goes, "many hands make light work". Help us keep your center beautiful and get ready to re-open for the 2019 season with a quick indoor cleanup. Tasks will include cleaning exhibits, tagging gift shop items, and sprucing up the facility.
Requirements:
· No prior training is required
· Wear comfortable clothing
· Ability to follow directions, bend, lift 10 pounds and work in a group setting
· This opportunity is for ages 12 – adult
· Registration is required. To register, or for more information, please call 503-815-6803, or go to http://www.tillamookforestcenter.com/events_05.html
Refreshments will be provided, and participants are welcome to bring a sack lunch. Hurry as space is limited!