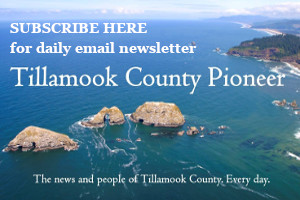 As scheduled, construction started on the railroad crossing at South 1st Avenue at Highway 101 in Rockaway Beach on Monday April 17th with the arrival of equipment. This very popular street leads to the Rockaway Beach Wayside. The maintenance work will require the closure of the crossing and nearby parking along Highway 101 for staging of equipment and supplies. This project is the result of a partnership between Oregon Coast Scenic Railroad and the City of Rockaway Beach that will replace over 200 feet of track and upgrade the railroad crossing at South 1st Avenue. The crossing will have a new concrete panel surface and new asphalt approaches. The result will be improved safety, a more attractive aesthetic for the area, and a smoother ride for vehicles over the crossing.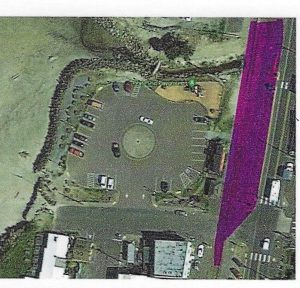 The highlighted area in the photo shows the closures of the parking area north of South 1st along Highway 101 will be closed and access to South 1st from Highway 101 will be closed, restricted to traffic. The closure of the crossing is expected to be from April 17th through April 21st; the parking may be closed a few days longer during project warp up. All work materials and equipment will be removed by April 28th.
OCSR and the City of Rockaway Beach appreciate your patience and apologize for the inconvenience this project will create for local businesses and residents during the construction. Please use South 2nd Ave. to Pacific Avenue to access the Wayside, restrooms, Joe's Snacks, and other businesses along S. Miller.
Here are some photos from Bill Hassell on Monday, April 17th: