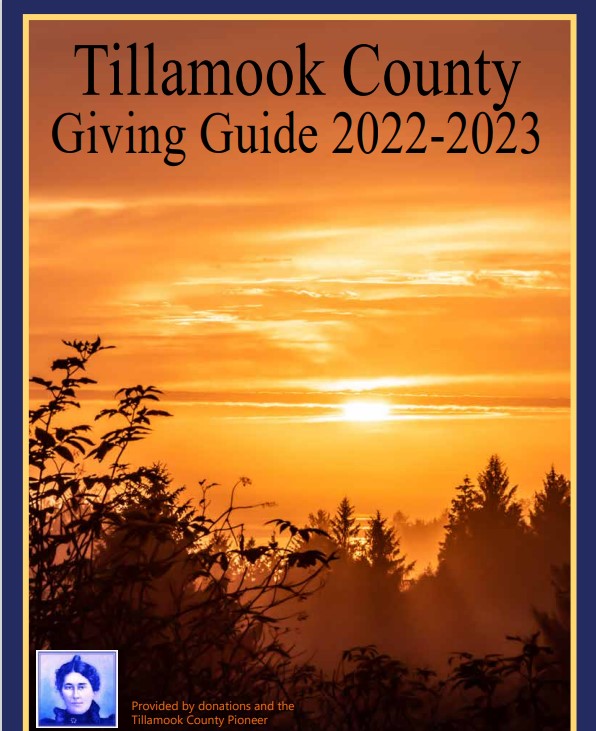 By Undersheriff Mike Kelly
On Saturday, March 6, 2021, Chief Jay Marugg, and Garibaldi Fire-Rescue hosted a water-rescue drone demonstration by Pacific UAV Technology out of Banks, Oregon.
Billed as a company "Built by Loggers, for Loggers," their crew were on hand to show just how versatile the unmanned aircraft are. Local logging outfits use drones which help to minimize risk to logging crews, and drones have proven their worth on search and rescue missions as well.
Netarts-Oceanside Fire-Rescue and the U.S. Coast Guard assisted with the demo, which included taking a tethered life ring out to a swimmer several hundreds yards out. After the drone dropped the ring, rescuers on the shore were able to pull the swimmer to safety. The second demonstration dropped a life jacket (PFD) to a swimmer while they awaited rescue from the water rescue jet-skis.
But the real game-changer, had to be the final demonstration, where their large drone flew over to the swimmer, dropped a life-ring and then actually towed the swimmer back to shore.
This writer has been involved in water rescue for more than two decades and can say that this type of capability is as ground-breaking as when jet-skis first became a tool for local water rescue teams. But a drone, when its use is appropriate, essentially eliminates the risk to the rescuer's life.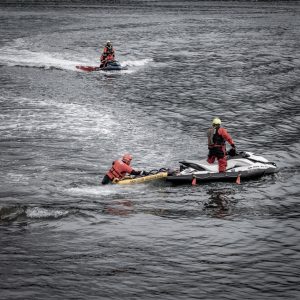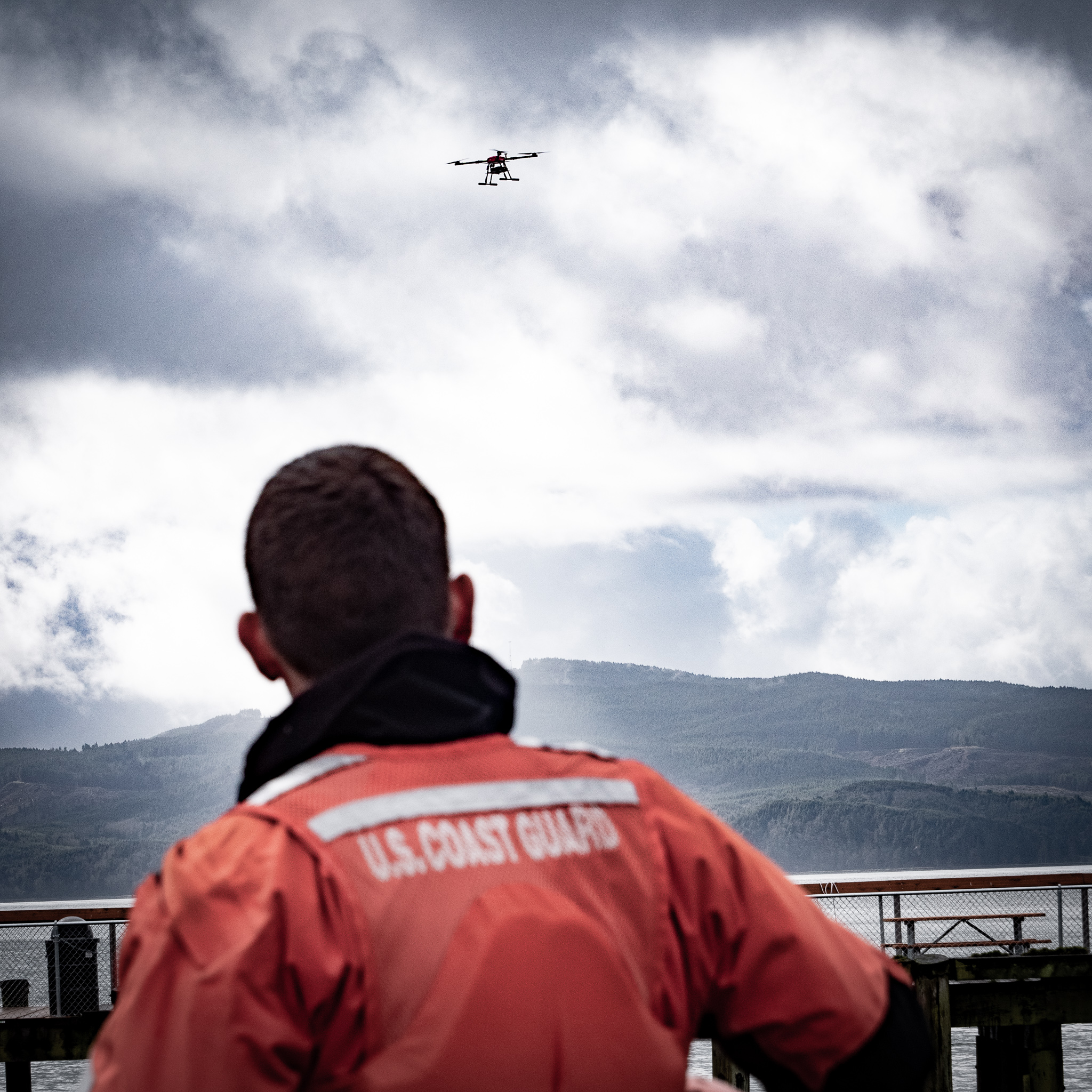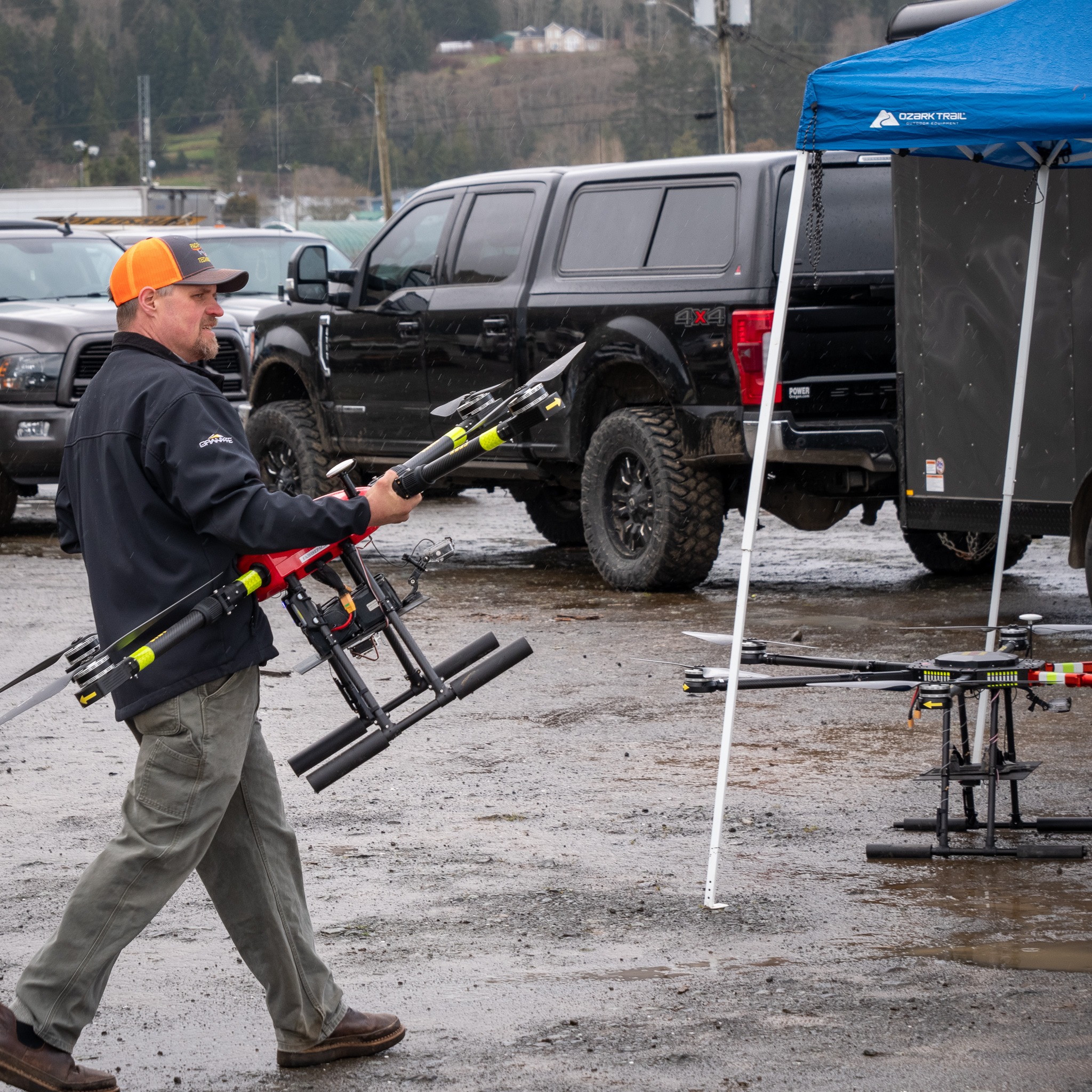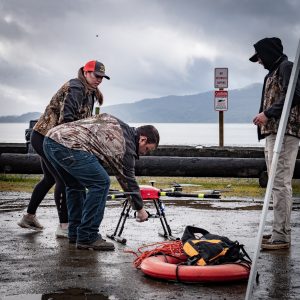 Several Tillamook County Fire Chiefs were also in attendance and they all expressed interested in finding ways to fund their own drone program.
Chief Jim Oeder and Nestucca Fire-Rescue appear to be ahead of the curve in this respect. "We currently have 2 drones and a few people certified as pilots, with more signed up for classes," said Chief Oeder. "One drone is set up with a camera and infrared imaging, and the other is capable of carrying an inflatable PFD that when dropped near a victim, automatically inflates."
Chief Oeder is waiting on waivers from the State in order to legally operate above people, especially in the crowded Cape Kiwanda area. He expects the program to be fully operational well before summer.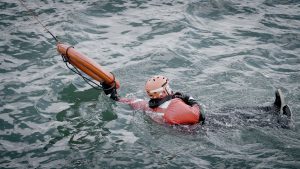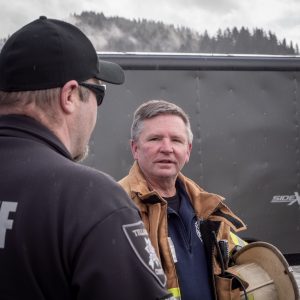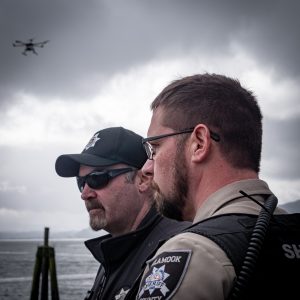 TCSO currently has an agreement with Near Space Corporation in Tillamook to provide drone assistance during search and rescues, but it is Sheriff Brown's hope for the Sheriff's Office to have its own drone program up and running as soon as possible.
"We are always interested in learning about, and using technology that can improve the way we serve the public, but also minimize the risk to our brave first responders," said Sheriff Brown, who attended the demo with TCSO Search and Rescue Coordinator, Deputy Billy Cloud.