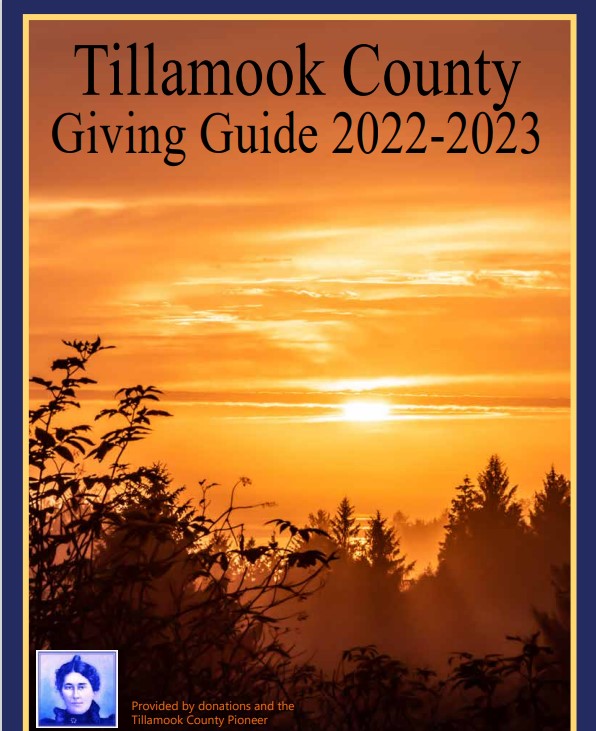 By now, we all know that wearing a face covering is a simple step you can take to help prevent the spread of COVID-19. But what you do with them after you wear them is important too.
To minimize risk of infection, wash hands before and after touching your mask, and wash cloth masks daily. Masks should never be worn when wet or damp. After laundering, make sure your face covering is completely dry before wearing.
Here are some reminders about how to safely remove your face covering: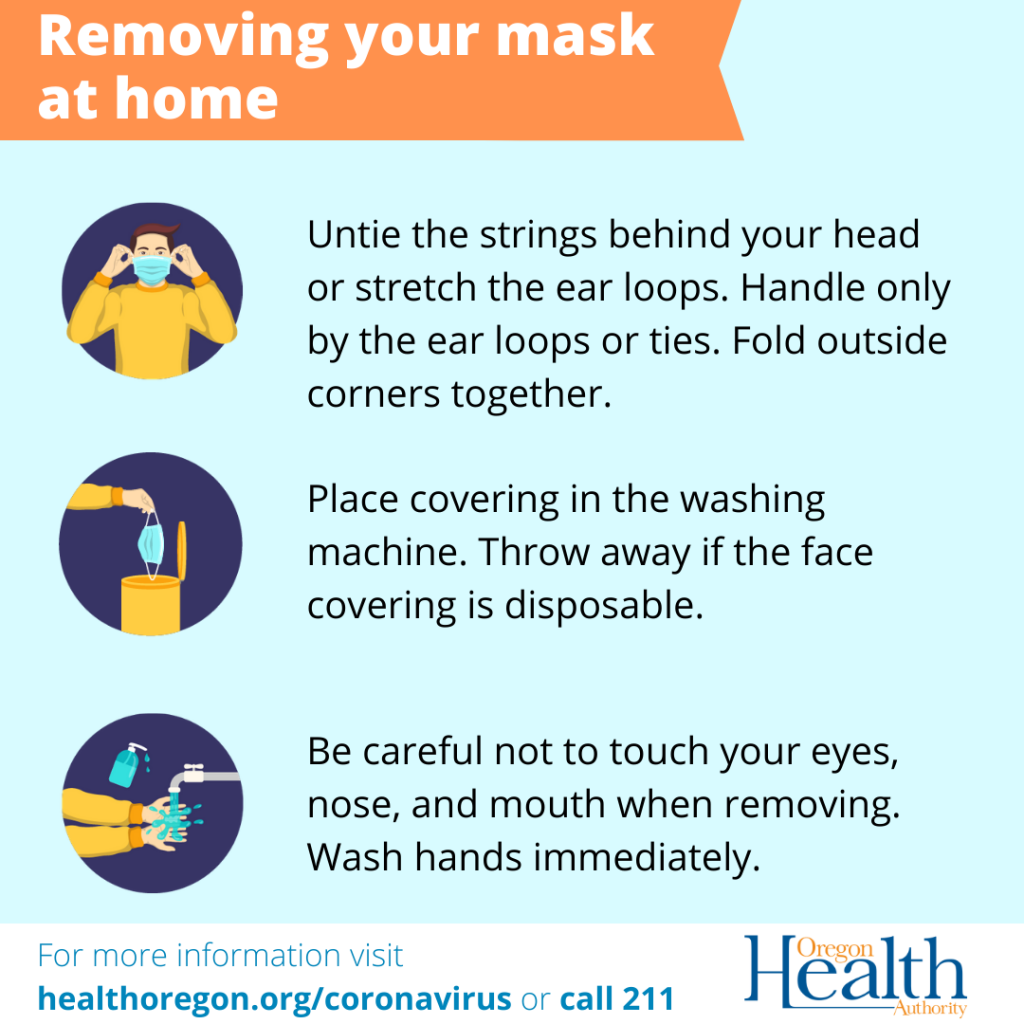 OHA investigating workplace outbreak
An outbreak of 22 cases of COVID-19 has been reported at Columbia River Processing (TCCA) in Morrow County. The cases include all persons linked to the outbreak, which may include household members and other close contacts to an employee. The outbreak investigation started on June 16, but the initial case count was below the threshold for public disclosure.State and county public health officials are working with the business to address the outbreak and protect the health of the employees.
July 15 deadline for tax filing and payment is fast approaching
Don't forget about taxes: July 15 is the deadline for filing a tax return and paying tax due. Oregon extended the deadline when the IRS extended the deadline to file and pay federal taxes due to the COVID-19 pandemic.
For personal income taxpayers:
The Oregon return filing due date for tax year 2019 is July 15, 2020.
The Oregon tax payment deadline for payments due with the 2019 tax year is July 15, 2020.
The tax year 2019 six-month extension to file until October 15, 2020, if requested, extends only to the filing (not payment) deadline.
The deadline for federal taxes is also July 15. On June 29, the IRS announced the deadline would not be postponed. People unable to meet the July 15 due date can request an automatic extension from the IRS until Oct. 15.
The Oregon Department of Revenue has more information about this year's tax deadlines.
Oregon reports 218 new confirmed and presumptive COVID-19 cases, 5 new deaths
COVID-19 has claimed five more lives in Oregon, raising the state's death toll to 220, the Oregon Health Authority reported Tuesday July 7th.
Oregon Health Authority reported 218 new confirmed and presumptive cases of COVID-19, bringing the state total to 10,605.
The new confirmed and presumptive COVID-19 cases reported July 7th are in the following counties: Benton (2), Clackamas (18), Columbia (2), Coos (4), Crook (1), Douglas (3), Hood River (3), Jefferson (2), Josephine (3), Klamath (1), Lake (1), Lane (15), Lincoln (1), Linn (1), Malheur (7), Marion (23), Morrow (2), Multnomah (52), Polk (6), Umatilla (20), Union (5), Wallowa (1), Wasco (2), Washington (27), Yamhill (16).