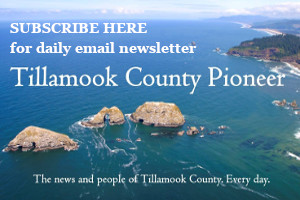 Yesterday, March 19th, Oregon Health Authority excited to announce changes to Oregon's vaccine eligibility schedule based on new information about increased allocation from the federal government. 
As of now, about 58 percent of Oregonians age 65 and older have been vaccinated. We are on a trajectory to vaccinate more than seven out of 10 older adults by March 29, which is the next date that new groups become eligible statewide.
There is more good news: Some counties are ready to move on to the next eligibility groups. We don't want appointment slots to go unfilled if areas have reached critical mass on currently eligible people. Next week, we will offer counties the opportunity to confirm that they are ready to move on to Phase 1B, Group 6 to ensure available vaccine doses are reaching Oregonians. In addition, next week we will begin vaccinations for migrant and seasonal farmworkers who are currently out in the fields working.
On April 19, more people become eligible for vaccination in Oregon. If we receive the promised 250,000 or more prime doses per week, we expect to have enough to begin to make vaccinations available to everyone 16 and older in Oregon by May 1.
We expect to see bottlenecks as each group becomes eligible. Again, not everyone will be able to get vaccinated right away. But if the doses come through, we'll get through it. We will still ask for your patience.
Don't forget to go to covidvaccine.oregon.gov, sign up for notifications in the Get Vaccinated Oregon tool, and make your plan to get vaccinated.
You can view the news conference here. Click on the graphic below to see all eligibility groups. For more details, including definitions of increased risk and frontline workers, see the full infographic.
When searching for a vaccine, be wary of scams
A great way to learn if you're eligible for the COVID-19 vaccine is by using the Get Vaccinated Oregon tool.
The best way to find the tool is to go to covidvaccine.oregon.gov and click on the "Get Vaccinated Oregon" button, or type getvaccinated.oregon.gov. When the site loads, you may see a # sign at the end of the address. That is the correct address.
Oregon Health Authority websites should end in ".gov." Be wary of any website that claims to represent OHA but ends in ".com."
A message from OHA Director Pat Allen
When this pandemic began, one of the first messages we communicated to the public was an effort to address stigma and bias against the Asian community in Oregon. Clear back then, there were incidents of discrimination, and reports that businesses were losing customers over an unfounded belief they were in some way connected to the spread of the coronavirus.
This week's shootings in Atlanta, while not yet definitively classified as a bias crime, remind us that bias, as well as broader anti-Asian/Pacific Islander bias and stereotyping, haven't gone away. I want to acknowledge the pain and anger many of our Asian and Pacific Islander community members are feeling right now. A pandemic is hard enough, and brings enough challenges without events like this being added to the mix.
Here are some resources that you or someone you know may find helpful, not just now, but any time.