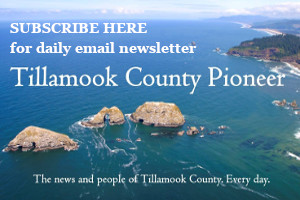 With this notification Tillamook County Public Works provides notice that construction of the replacement bridge at Whalen Island has been completed. County would like to thank David Evans & Assoc. and Farline Bridge for their diligent work through a difficult winter construction season.
The bridge was replaced with a 70-foot long pre-stressed concrete slab bridge on reinforced concrete abutments, using epoxy-coated rebar. In addition, the structure was widened to 34-feet for the addition of 4-foot shoulders and the bridge rails was upgraded.
Our thanks also to the County Parks, State Parks and the traveling public for their support and consideration during construction. The Bridge accesses a State and County Park.