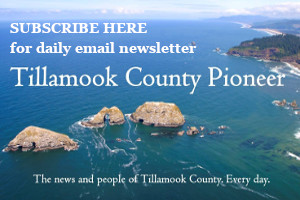 If you live in a county that is not starting "Phase I reopening" (Washington, Multnomah, Clackamas, Marion and Polk) you may be wondering what changes apply to you. Beginning today, a variety of organizations and businesses across the state have new guidance for reopening, including parks and outdoor recreation (day-use only – North Coast State Parks and County Parks remain closed, some boat ramps are open on weekdays in Tillamook County), transit, child care, stand-alone retail stores, and summer camps and youth activities. Share the social card below to help raise awareness of these changes.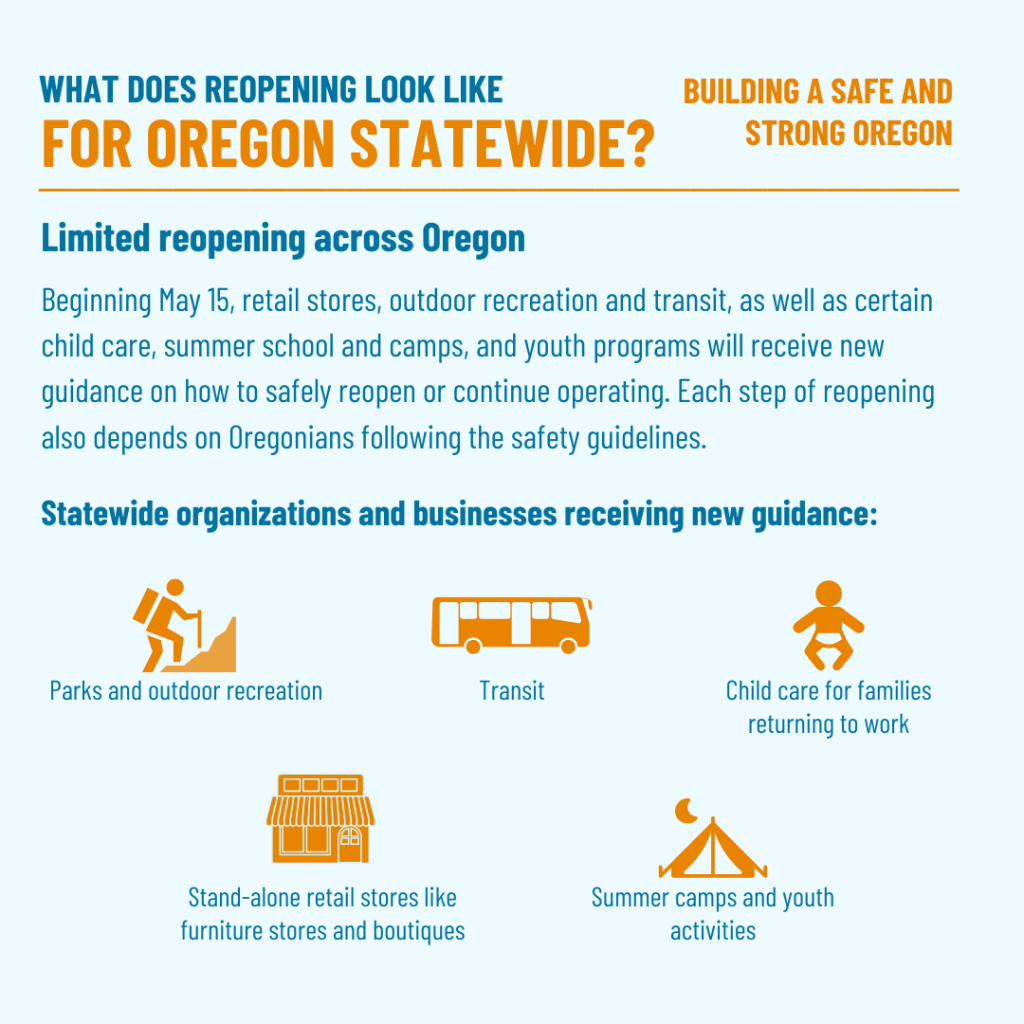 More details and guidance for these entities can be found on Governor Brown's COVID-19 website.
What should I know if my county is beginning Phase I reopening?
Yesterday Governor Kate Brown announced that 31 counties have been approved to enter Phase I of reopening under her framework for building a safe and strong Oregon. If you live in a county that has been approved to reopen, the social card below has information about what this means in your community.
You can view the reopening status of your county, as well as sector-specific guidance documents with more information about the reopening process, at coronavirus.oregon.gov.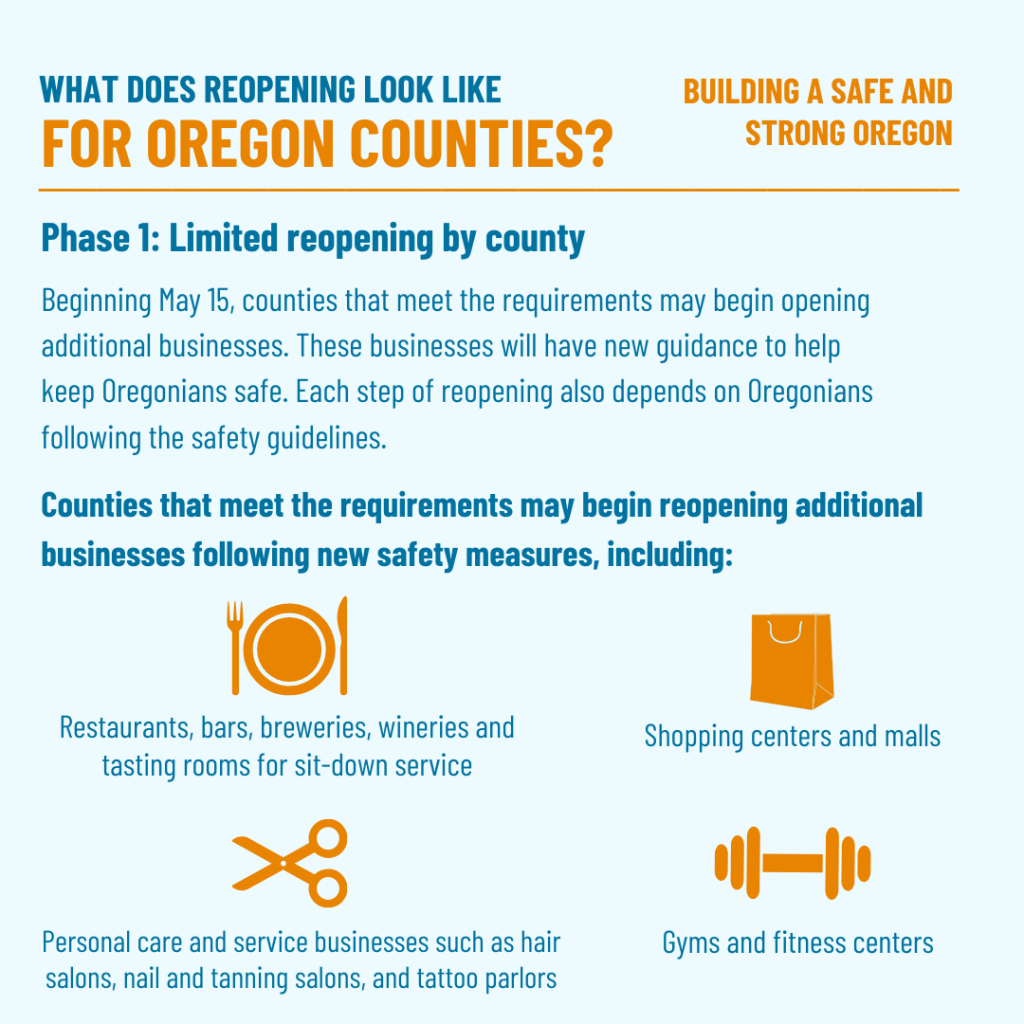 Updated modeling shows reduction in transmission rates
Revised modeling from the Institute for Disease Modeling, prepared for OHA, shows that measures taken by Oregonians have lowered COVID-19 transmission rates, with the number of new cases appearing to be at a steady, low number, rather than declining. Read the full report here.
Oregon reports 63 new confirmed COVID-19 cases, 1 new presumptive case, no new deaths
The state's death toll from COVID-19 is unchanged, and remains at 137, the Oregon Health Authority reported May 15th.
Oregon Health Authority reported 63 new confirmed cases and one new presumptive case of COVID-19 as of 8 a.m. today, bringing the state total to 3,541. The new confirmed and presumptive cases reported today are in the following counties: Baker (2), Benton (1), Clackamas (6), Deschutes (3), Douglas (1), Lincoln (1), Linn (2), Malheur (1), Marion (18), Multnomah (17), Polk (1), Umatilla (3), Union (1), Wallowa (1), Washington (4).
Note: Due to positive lab reports, two cases are now considered confirmed. These cases are not reported as confirmed in the list of new cases by county.