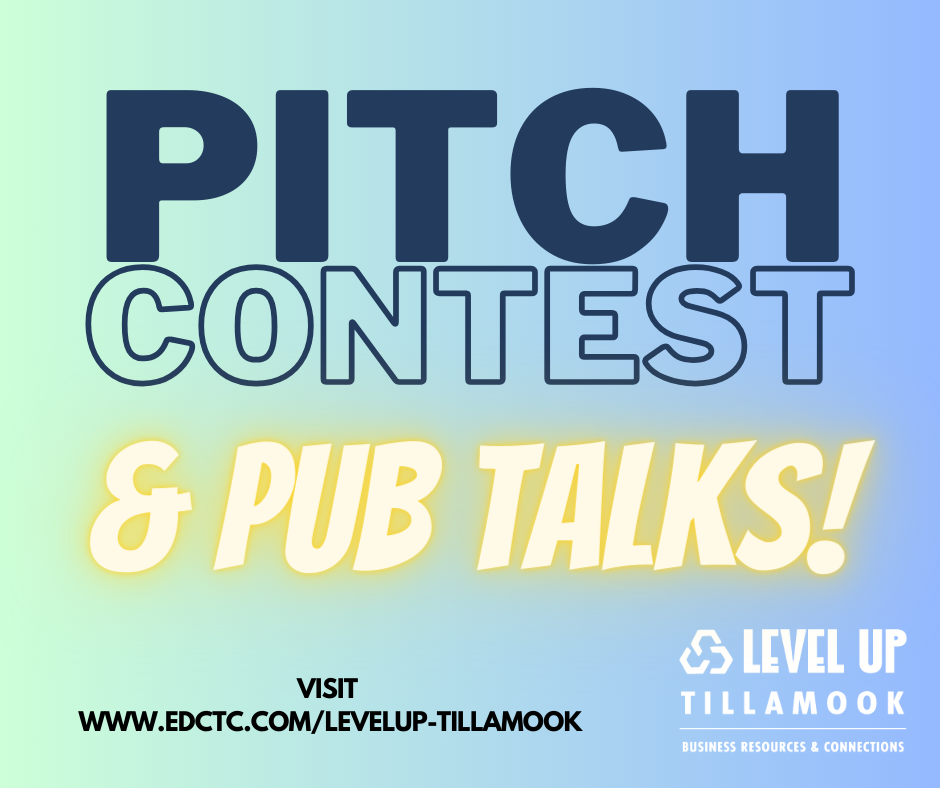 With COVID-19 cases increasing in Oregon over the past several weeks, answering the call from a contact tracer is an important way we can work together to help stop the spread of the virus. Contact tracers reach out to anyone who may have been exposed to COVID-19 to provide information and support. If you don't answer calls from phone numbers you don't recognize, don't worry, contact tracers will leave a message asking you to call them back.
If you have been exposed to the virus, you will be asked to quarantine for 14 days after you were near someone with COVID-19, even if you don't feel sick. This is because you can spread the virus, even if you don't have symptoms.
OHA has developed a webpage with fact sheets and other downloadable resources about contact tracing that will help you know what to expect if you or someone in your household gets a call:
What to expect if you've been near someone with COVID-19
What will I get asked on a contact tracing call?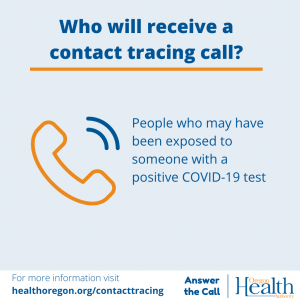 What is the latest news from the DMV about online services and expired licenses and vehicle registration?
The coronavirus has impacted many of the services we are used to accessing in person, including the DMV. Starting Monday July 6th, a host of online services are available at DMV2U, enabling Oregonians to handle more of their DMV business from home. Now customers can:
Schedule a DMV appointment
Replace a lost, mutilated or stolen license/ID card
Upload a commercial driver medical examiner certificate
Order a driving record
Pay a reinstatement fee
Begin a driver license or identification card application for an initial issuance
See all the services DMV offers online at www.oregondmv.com/dmv2u.
If a service can be accomplished by mail or online, DMV is requiring customers to use those avenues at this time. Find information and instructions for how to complete common transactions like titling and registering a vehicle in Oregon at www.OregonDMV.com.  DMV does not charge any service fees for online forms or use of their online services. Please make sure you are on the official Oregon DMV webpage.
Doing business at DMV offices:
Watch this video to see how to use the new appointment scheduler.
This video outlines what to expect for customer and employee safety when you visit a DMV office. You should be prepared to wear a face covering/mask at all DMV offices.
Grace period in effect to Oct. 1:
A law enforcement grace period on expired licenses and vehicle registration is in effect at least through Oct. 1. The grace period is intended to allow Oregon residents to continue driving while waiting for an appointment or allow some people to delay visiting DMV while it works through the backlog due to COVID-19 restrictions. Law enforcement can verify the status of a driver or vehicle electronically during a traffic stop.
OHA Releases Weekly Testing Summary
OHA released its Weekly Testing Summary Monday July 6th, which showed that for the week of 6/28-7/5, 39,914 tests were conducted. Of those tests 5.3 percent were positive. Oregon's number of tests performed has been steadily increasing, but the number of positive cases and the test positivity rate have increased significantly since late May. This suggests increasing numbers of individuals with COVID-19, which is expected now that all counties are in Phase 1 or Phase 2 of reopening. Recent large outbreaks around the state have also contributed to these increases.
Oregon reports 168 new confirmed and presumptive COVID-19 cases, 0 new deaths
The state's death toll from COVID-19 is unchanged from yesterday and remains at 215, the Oregon Health Authority reported Monday July 6th.
Oregon Health Authority reported 168 new confirmed and presumptive cases of COVID-19, bringing the state total to 10,395. The new confirmed and presumptive COVID-19 cases reported today are in the following counties: Benton (1), Clackamas (16), Clatsop (3), Columbia (3), Deschutes (2), Douglas (1), Hood River (1), Jackson (1), Jefferson (1), Josephine (3), Lane (10), Malheur (10), Marion (16), Morrow (4), Multnomah (41), Polk (1), Tillamook (1), Umatilla (16), Wasco (3), Washington (34).
To see more case and county-level data, go to the Oregon Health Authority COVID-19 website: www.healthoregon.org/coronavirus.