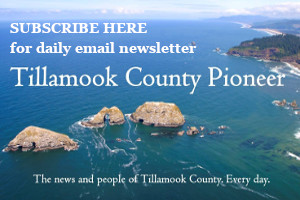 As Oregon begins to reopen, OHA has released guidance about masks and face coverings for businesses, transit providers and the public. The graphic below outlines some of the requirements and recommendations.
Oregon Health & Sciences University has also made social media share cards to remind everyone about how face coverings help protect against the spread of COVID-19:
A face covering protects everyone around you.
The virus spreads in droplets from coughs, sneezes or talking.
Face coverings keep droplets out of the air and make it harder for the virus to spread.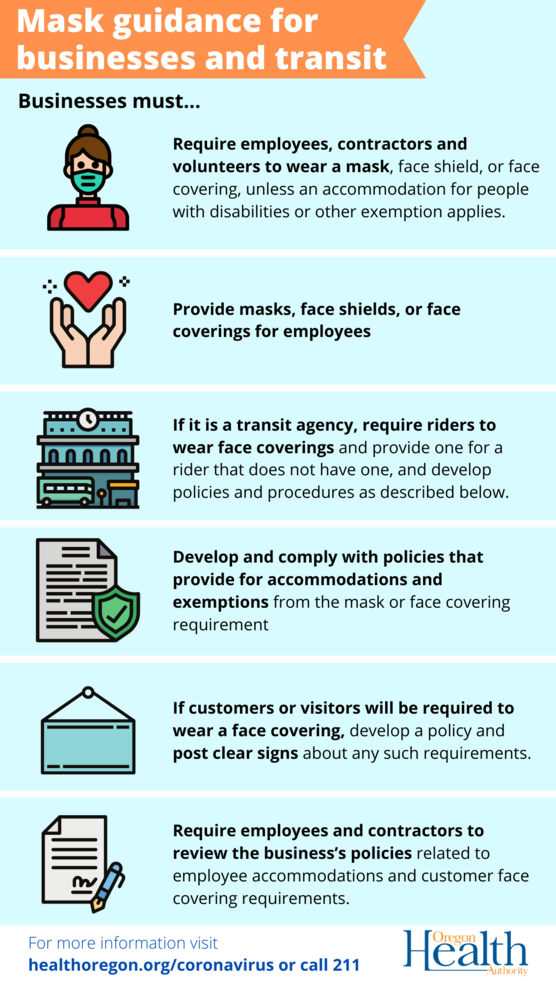 Some camping sites are open again
Heading to the great outdoors is increasingly becoming an option again. Oregon State Parks opened some first-come, first-served campgrounds, and the Oregon Department of Forestry (ODF) opened some dispersed camping sites, all with limited services, starting May 29.
A list of state park campgrounds scheduled to open with limited services within the coming days is available at the Oregon State Parks website. They will start taking reservations next week (date to be determined).
Meanwhile, dispersed camping is now open in Tillamook, Clatsop, Santiam, Sun Pass and Gilchrist state forests and other lands managed by ODF. If you go, please pack out what you pack in and leave no trace on the landscape. For more info, go to ODF Updates and Closures.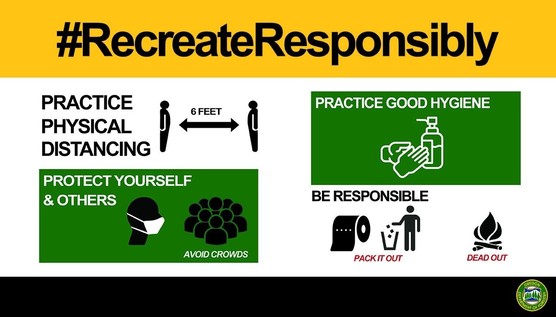 Mental health resources are available to support you
Our lives have been dramatically changed by COVID-19 for several months now. If you're feeling anxious or stressed, please remember that help is available.
SAMHSA's Disaster Distress Helpline provides 24/7, 365-day-a-year crisis counseling and support to people experiencing emotional distress related to natural or human-caused disasters. Call SAMHSA's Disaster Distress Helpline at 1-800-985-5990 or text TalkWithUs to 66746 to speak to a trained crisis counselor.
If you are experiencing a crisis, in an emergency, call 911. Help is also available from Lines for Life, a suicide prevention organization with specific resources for youth, military personnel and their families, and those affected by substance abuse problems. Visit www.linesforlife.org or call one of their helplines: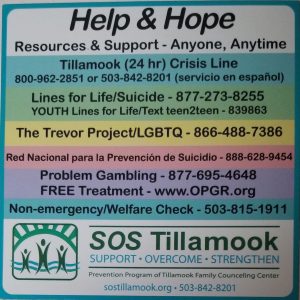 Suicide Lifeline: 1-800-273-8255, 1-888-628-9454 for Spanish
Alcohol and Drug Helpline: 1-800-923-4357
Military Helpline: 1-888-457-4838
Youthline: 1-877-968-8491 or text teen2teen to 839863
OHA also has contacts for crisis services by county on its website.
Oregon reports 55 new confirmed and presumptive COVID-19 cases, 2 new deaths
PORTLAND, Ore. — COVID-19 has claimed two more lives in Oregon, raising the state's death toll to 153, the Oregon Health Authority reported Saturday May 30th.
Oregon Health Authority reported 55 new confirmed and presumptive cases of COVID-19, bringing the state total to 4,185.
The new confirmed and presumptive cases reported today are in the following counties: Clackamas (1), Deschutes (3), Douglas (1), Hood River (2), Jefferson (2), Klamath (2), Lane (1), Marion (7), Multnomah (21), Umatilla (2), Wasco (1), Washington (12).
Notes due to data reconciliation:
One case previously reported in Morrow County was determined not to be a case; the county case count has been adjusted to reflect this.
Clarification: The investigation into the COVID-19 outbreak at Duckwall Fruit in Hood River County began May 28. The date was incorrectly reported in yesterday's daily media release.
OHA previously announced that it will begin reporting large COVID-19 outbreaks in workplaces. This will include all past and future outbreaks that involve five or more COVID-19 cases in a workplace setting. OHA is in the process of compiling information on past outbreaks.
The Oregon Health Authority is now including a link to the Oregon COVID-19 Daily Update in the daily news release. The Daily Update is a detailed look at COVID-19 in Oregon, including testing data, hospital capacity, and cases broken down by demographic information such as age groups, gender, race and ethnicity.
To see more case and county level data, please visit the Oregon Health Authority website, which OHA updates once a day: www.healthoregon.org/coronavirus.