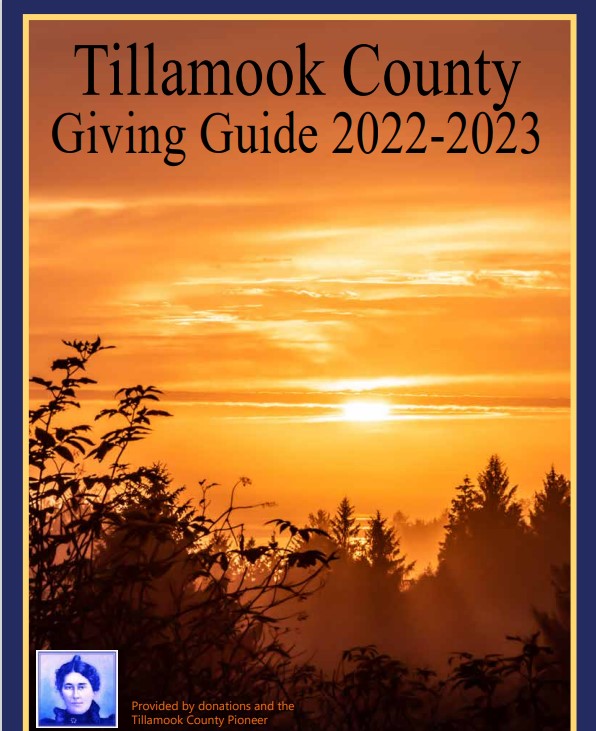 COVID-19 vaccines are finally beginning to arrive in Oregon, and many are anxiously awaiting their turn to get a vaccination of their own. But new vaccines create new questions. Luckily, we've got answers!
While you may have had a severe allergic reaction to a vaccine in the past, that does not necessarily mean you will have a severe allergic reaction to a COVID-19 vaccine. If you have had a severe allergic reaction to other vaccines, you should talk with your health care provider about whether a COVID-19 vaccination will be safe for you. However, those who have a history of allergies to food, pets, venom, environmental factors, latex or oral medications may still get vaccinated.
The Centers for Disease Control and Prevention (CDC) has also put safeguards in place to ensure that, in the instance someone does experience a severe allergic reaction as a result of a COVID-19 vaccination, the person receives immediate medical care. For instance, people with a history of severe allergic reactions will be monitored for 30 minutes after getting the vaccine, as opposed to the standard 15 minutes for those without a history of severe reaction. To learn more about severe allergic reactions and the COVID-19 vaccine, visit the CDC's COVID-19 Vaccines and Severe Allergic Reactions webpage.
New protections for renters are not automatic: Take action
Governor Kate Brown and the Oregon Legislature have made it illegal for landlords to evict their tenants if they can't pay their rent due to financial hardship. This policy is in place until June 30, 2021. Renters must complete, sign, and return a form to their landlord to prevent eviction. After January 1st, that form will be posted on www.courts.oregon.gov. For more information, read this fact sheet from the Oregon Law Center.
If you need housing help because of COVID-19, visit 211info.org or call 2-1-1.
Portland Trail Blazers want you to stay safe this holiday season
Local athletes want people in Oregon to stay safe from COVID-19 this holiday season. You may have noticed some of your favorite local celebrities showing off their ugly holiday masks. The masks were made by the Portland Garment Factory as a fundraiser for the Oregon Food Bank. They are sold out now, but it's still fun to make your own and share them at #UglyHolidayMask.
Some may call them ugly, but Portland Trail Blazers center Enes Kanter tweeted that his "#UglyHolidayMask is actually the most beautiful mask around."
If you tune into tonight's NBA game you may see that Oregon Health Authority (OHA) is partnering with the Portland Trail Blazers this season to help spread the word that wearing a mask, physical distancing and keeping gatherings small can help save lives. Fans will notice digital signage at the Rose Quarter along with TV and radio spots. Click the image below to watch the Bubble ad.
Watch Kanter talk about his mask.
Hitting the slopes during COVID-19
The winter season is upon us and, with it, an overwhelming desire for many Oregonians to take to the slopes. Unfortunately, COVID-19 is still running amok and that means that winter sports are going to look a little different this year.
Travel Oregon has put together a comprehensive webpage that contains all the tips and tricks you'll need to simultaneously maximize fun and safety while you travel to coveted hot spots like Mt. Hood and Mt. Bachelor this season. You are encouraged to review the guidance put together by both OHA and the National Ski Areas Association's Ski Well, Be Well program. However, at a high-level, it is most important that you remember the following:
Visit resort websites in advance and come prepared
Lift ticket reservations or pre-paid tickets may be required
Midweek visitation is encouraged
Lesson and equipment rental reservations may be required
On-site restaurants and lodge use may be limited
Face coverings are mandatory
Physical distancing is expected
Extra cleaning protocols are in place
Be patient, flexible and kind
Travel Oregon indicates that, in general, ski areas will be operating at reduced capacity on peak days this season to ensure appropriate social distancing. As such, make sure that you are always planning ahead to ensure your day on the mountain is as enjoyable as possible.
Digital eye strain
While modern life often has us spending hours viewing smart phones, computer work, e-books and handheld games, the pandemic has many of us peering closer at our screens than ever before.
These activities can cause uncomfortable and sometimes painful symptoms of digital eye strain. For some people, eye strain can also lead to reduced productivity and ability to concentrate—and may even negatively impact the health of your eyes.
To prevent the development of digital eye strain, consider adopting the following recommendations from Think About Your Eyes:
Schedule a comprehensive eye exam:This is the best way to ensure we not only have strong vision, but also remain aware of other health conditions such as diabetes, glaucoma or high blood pressure that might be causing us issues.
Ergonomically design your workspace: Make sure your computer workstation is arranged to suit your body size. The screen should be a few inches below your eyes and your chair should be adjusted so your arms are parallel with the desk surface and your feet can rest comfortably on the floor.
Pay attention to your eyes: Be aware of signs and symptoms of vision problems, such as eye redness, frequent rubbing of eyes, blurriness and eye fatigue.
Take a 20-20-20 break: Take a break once every 20 minutes and focus on something at least 20 feet away for 20 seconds. This can alleviate eyestrain and work the eye muscles that are not being used while watching a digital screen.
Alternate focus on close and distant objects: Make sure your eyes get time to relax by focusing on something up close for three hours, followed by looking at something at a distance for three hours.
Regardless of how we use our eyes, it's important to have them checked regularly.
Learn more about eye health on the Think About Your Eyes website.
COVID-19 Weekly Report
OHA's COVID-19 weekly report was released today and showed a drop in weekly cases and hospitalizations, but a record high in weekly deaths.
OHA reported 8,745 new daily cases during the week of Monday, Dec. 14 through Sunday, Dec. 20, which represented both a 5% decrease over the previous week and a second straight week of declining cases.
There were 437 persons hospitalized for COVID-19, an 11% decline from the previous week. There were 186 COVID-19 associated deaths, a pandemic high.
There were 167,335 tests for COVID-19 for the week of Dec. 13 through Dec. 19. The percentage of positive tests dipped to 6.3%.
People age 20 to 49 have accounted for 55% of the cases, while people 70 and older have accounted for 76% of the deaths.
The weekly report features a new format and includes additional information on new cases and data spanning the entire pandemic.
Today's COVID-19 Outbreak Report shows 4,567 active COVID-19 outbreaks in care facilities, living communities and long-term care facilities with 296 deaths.