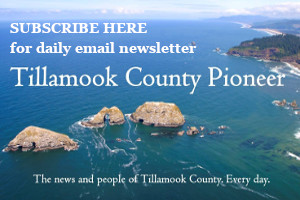 As Oregon sees a second consecutive day with more than 1,000 new COVID-19 cases, Governor Kate Brown announced a statewide "two-week freeze." These new measures are meant to limit group activities and stop the rapid spread of COVID-19 across the state. Dr. Dean Sidelinger stated it starkly at today's news conference: "As the state's health officer, I'm here today to deliver a simple message: COVID-19 is raging across Oregon. The virus is spreading fast, and it threatens to overwhelm hospitals across the state with severely ill patients, if we don't act now. The two-week freeze Governor Brown just announced will put an urgently needed brake on COVID-19's accelerating momentum and help us bring the virus back under control. These actions can work, if we follow them."
What do you need to know? The measures are outlined in the graphic below.
At the news conference, Dr. Esther Choo, an emergency medicine physician at Oregon Health & Science University, offered perspective on behalf of the health care provider community:
Health care workers care deeply about our patients and our community. It's true that we're learning more about how to treat the disease. But we have also seen first-hand that failing to stay home continues to cost the lives of Oregonians – our neighbors, our friends, our families. The nature of this disease means that people are isolated when they need company and love the most. It's heartbreaking for me when I see my patients in the hospital isolated and alone.

You cheered and rang bells for us and put signs up calling us heroes. I'm asking you to be my hero. I'm asking you to listen to our call for help, again.

We have a chance right now to save hundreds or thousands of Oregon families from any more of these painful last goodbyes. Now is the time to double down on the only truly effective measures to stop this virus: Wear a mask, keep your physical distance, wash your hands … and for the next two weeks, please, stay home.

Stay home and save my life and the lives of my family, neighbors, friends, and essential workers across the state.
To learn more, see:
How to self-isolate and how to quarantine
With a large increase in cases across the state, more people are being asked to quarantine and self-isolate to prevent the spread of COVID-19. Quarantine keeps someone who was exposed to a person with COVID-19 away from others. Isolation keeps someone who is sick or tested positive for COVID-19 without symptoms away from others, even in their own home.
More resources:
Learn more about quarantine and how to connect with resources.
If you must quarantine or isolate because of COVID-19 and don't have paid time off, help is available. The COVID-19 Temporary Paid Leave Program provides a $120 per day (up to $1,200) payment to workers in Oregon who are required to quarantine due to COVID-19 exposure, who do not qualify for COVID-19-related paid sick leave or do not have access to paid sick leave. To see if you are eligible take this quiz or visit gov/covidpaidleave.
New modeling shows continued surge in COVID-19 cases
Today the Oregon Health Authority released its latest modeling, which indicates a steep increase in the spread of COVID-19 dating back to early November.
According to the model, the effective reproduction rate – the expected number of secondary cases that a single case generates – was estimated to be between 1.25 and 1.69, with an estimate of 1.47.
The current level of transmission could result in "exponential" growth, resulting in approximately 1,500 new daily cases over the next two weeks. The model does have limitations, including that it is based on Oregon data only through Nov.
According to the model, if Oregonians collectively wear masks, keep physical distance, restrict social gatherings and maintain good hand hygiene to slow the spread of the virus, new cases would remain historically high for a short time before decreasing.
Social gatherings continue to fuel transmission. OHA is urging Oregonians to rethink their social activities over the next few weeks and to reconsider their holiday plans.
Oregon, California and Washington issue travel advisories
In another measure to fight the rapid spread of COVID-19, Governor Kate Brown, California Governor Gavin Newsom, and Washington Governor Jay Inslee today issued travel advisories urging visitors entering their states or returning home from travel outside these states to self-quarantine. The travel advisories urge against non-essential out-of-state travel, ask people to self-quarantine for 14 days after arriving from another state or country, and encourage residents to stay local.
"COVID-19 does not stop at state lines. As hospitals across the West are stretched to capacity, we must take steps to ensure travelers are not bringing this disease home with them," said Governor Brown. "If you do not need to travel, you shouldn't. This will be hard, especially with Thanksgiving around the corner. But the best way to keep your family safe is to stay close to home."
In addition to urging individuals arriving from other states or countries to self-quarantine for 14 days after arrival, the states' travel advisories recommend individuals limit their interactions to their immediate household. The advisories define essential travel as travel for work and study, critical infrastructure support, economic services and supply chains, health, immediate medical care, and safety and security.
To learn more about the risk that travel itself poses for COVID-19 exposure, please visit the Centers for Disease Control and Prevention (CDC)  page on travel risks.
OHA streamlines county guidance to handle surge in cases
OHA has issued temporary new recommendations to local health authorities, streamlining protocols for contact tracing and case investigations during the current surge in cases.
The recommendations are intended to direct resources to serve at-risk people and vulnerable populations.
The recommendations for case investigation include:
Reducing the number of questions to prioritize health interventions and focus on people most at-risk of serious illness.
Limiting calls or texts to people who test positive while still connecting them to support services.
Provide workplace notifications to high-consequences businesses and congregate care facilities
The recommendations for contact tracing include:
Prioritizing contact to high-risk individuals.
Eliminate active monitoring for 14 days.
Limiting interactions to a single interview.