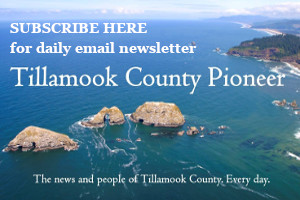 These are the people responsible for spending your tax dollars locally — have a say and vote today.


By MooVoter
Signs, signs, everywhere there's signs…
Some of us may have noticed a lot of campaigning going on right now, and we may be wondering what's this all about. We may also notice that there are a lot of candidates and each one seems to be running for something different. It can be confusing. This is to be expected when there are a total of 134 candidates currently running for various board seats throughout the county.
The good news is that not all 134 need to be decided on by every voter. The average voter will only weigh in on 6-7 of these decisions. This is because one's ability to vote for a candidate is dependent upon what districts their residence sits in.
Special Districts are taxing zones that are defined by geographical boundaries. The monies are mostly paid out of the property taxes on properties that fall within the zone. A voter may live in a location that pays taxes to several districts, and therefore they will select who makes decisions on how that money is spent. For instance if you live out on the middle of Miami Foley you will be weighing in on who will represent you in a six overlapping districts. All voters in the county will vote on board members for Public Transportation, 911 Emergency, and TBCC. You, and a much smaller number of voters, will vote on who will represent voters for the Neah-kah-nie School District. A smaller number still will vote on the board members for the Port of Garibaldi. And, a select few will vote on the Garibaldi Rural Fire District which deals with the areas surrounding the city limits of Garibaldi.
Caution: don't get lulled into believing that the districts nest neatly within one another. This is government and we must be realistic when unraveling its many mysteries. That said, there is a logic to it, and it could be defined as YOU VOTE ON SERVICE DISTRICTS THAT AFFECT YOU AND YOUR FAMILY. This applies to each voter individually, which means that voters from two very different areas will have a common mission in selecting a representative for one board, and no common mission in selecting others.
If we take our mid Miami Foley resident as an example; they will vote on the same school board members as the residents in Manzanita. This is because the schools in both of those areas fall within the Neah-Kah-Nie School District. The residents in Manzanita will also be deciding on board members for the Neah-Kah-Nie Water District but that has no effect on the folks on mid Miami Foley so they will not have a vote in that race.
Another great example is The Port of Garibaldi. It seems reasonable to assume that voters in Garibaldi and surrounding areas would be making those decisions. Surprise! That district also contains the cities of Bay City and Rockaway, and residents there will also have a vote in those races. This is because the tax money collected to be spent there and how it's spent have a DIRECT AFFECT on voters in all three of these cities and their surrounding areas.
To qualify to run for a Special District board, one usually only needs to be a registered voter within the district. All of the positions are unpaid. These are your friends and neighbors, not career politicians.
All of the above IS NOT what is special about Special Districts. They are not special. There are currently 51,296 in the United States. Special Districts are formed to perform a single function or a set of related functions, such as fire protection or water service in a particular area. They exist SEPARATELY from local governments with substantial administrative and fiscal independence. They are, in effect, a small government within the government. Special districts boards are much like a board of directors for a corporation. The 5-7 board members are the governing body of the district. They can create policy, programs, hire staff, and create financial obligations.
What IS special about Special Districts is that the boards alone decide how to spend the annual budgets on anything they deem appropriate. The president, the senate, congress, and the numerous state representatives are busy with things that lie far beyond our every day wants and needs, and we tend to vote in those elections. This is not the case in smaller elections, such as the one happening now.
The representatives of Special Districts will make a FAR GREATER impact on the quality of life for every citizen in Tillamook County on services such as Public Transportation, Emergency Services, Health Services, Ports, Sanitation, Water, Recreation, and Education as they determine how to best utilize the resources of their annual budgets, bonds and assets.
How over $150,000,000 is spent in this county is controlled by whom you vote for in this election, so please vote. Ballots are due May 18th.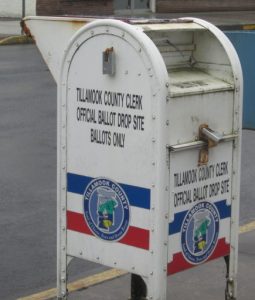 It is too late mail your ballot and ensure that it makes it to the county clerk's office by Election Day (postmarks don't count in Oregon.) So, please drop off your ballot at one of the convenient ballot boxes throughout Tillamook County.
https://www.tillamookcountypioneer.net/official-tillamook-county-ballot-deposit-locations-may-18-2021-special-election/
For more about the candidates go to the MooVoter Facebook group.
Here is the Pioneer's Voter Guide – https://www.tillamookcountypioneer.net/voters-guide-candidate-statements-for-may-18th-election/