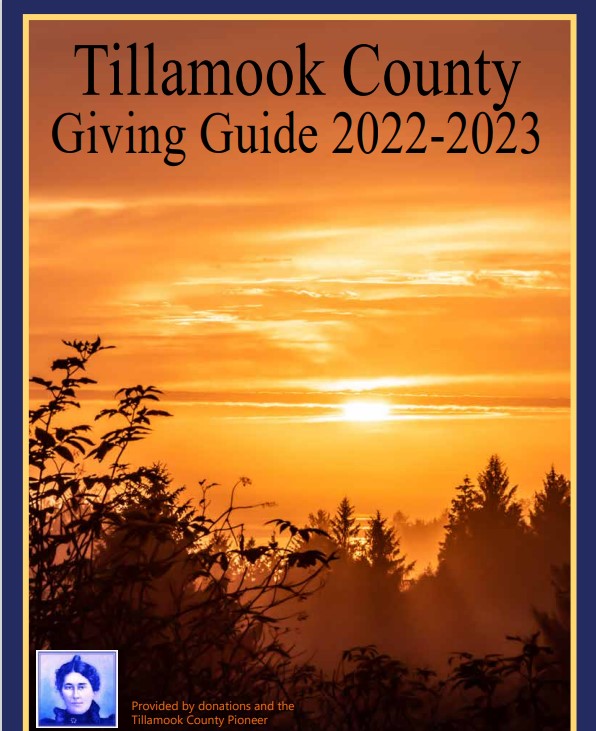 By the Tillamook County Housing Commission Outreach Committee
Renters, home buyers and employers looking for employees are well aware of our county's housing crisis.  Shortages of attainable housing cause problems for all of us, residents and visitors alike.  The Housing Commission, a 15-member advisory committee to the Tillamook County Board of County Commissioners, is working to understand what is causing this crisis and to help find solutions.  The goal of the Housing Commission is "To collaboratively advocate for attainable and equitable solutions that impact Tillamook County's greatest housing needs".
The Housing Commission began its learning curve about the housing crisis through a professional Housing Needs Analysis and from a Housing Summit, co-sponsored by the Housing Commission and the Department of Community Development.  Now the Commission wants to hear about people's housing experiences.
Housing Stories
Stories illustrate the first-hand accounts of real people, a valuable and important avenue that is key to creating housing solutions. The Housing Commission needs your housing story!
Do you have a story about housing?  Are you
A person who has had trouble finding a place to call home?
An employer who can't find employees because they can't find a place to live?
A landlord who is providing long term housing?
A developer who has built or wants to build homes here?
Someone who has ideas about what could work?
If you have a housing story to share send an email to TillamookCoHousingCommission@gmail.com


Housing Needs Analysis
In December 2019 the Housing Commission completed a comprehensive formal Housing Needs Analysis to get the hard facts needed to look at the next 20 years of housing needs based on population growth, available buildable lands and economic analysis. Key findings include:
From 2014 to 2019 home prices rose by 40% but wages rose only 21%.
Most new housing stock has been aimed at our "resort towns" where the majority of homes are owned by part time residents.
Vacancy rates for renters and owners plunged to near zero, pushing rents and home prices to record highs.
The median home price is not attainable by households earning the median income. To be affordable to households with incomes of $54,000 or less, home sales prices need to be under $300,000. The median home price in Tillamook County in 2019 was $323,000.
One in four workers must commute over 50 miles each way to work.
These severe housing affordability challenges are exacerbated by land use, environmental, and infrastructure issues as well as limited family wage jobs.
If anything, the housing crisis has worsened under the pandemic. Current data for Tillamook County puts the 2021 Median Income for a family of four at $64,400, a19% increase over 2019.  Realtor.com shows that the July 2021 median home sale price was $399,000, an increase of 23%.  This makes housing even less attainable by households earning median income.
2019 Tillamook County Housing Needs Analysis link:  https://www.co.tillamook.or.us/sites/default/files/fileattachments/housing_commission/page/57834/tillamook_hna_final_report_v2.pdf
Housing Summit
A Housing Summit held in October 2019 generated significant momentum for creating housing solutions. The Housing Commission and the Department of Community Development were joined by over 70 local community stakeholders to collaborate in addressing critical housing issues.
Three proposed solutions were endorsed by the majority of Summit participants:
Create a tax abatement program for multifamily housing.
Establish a nightly fee from short terms rentals to provide funding to address housing issues.
Promote the allowance of accessory dwelling units on single family home lots in unincorporated Tillamook County.
The first two proposals became reality with ordinances passed by the Board of County Commissioners in late 2020:
Property Tax Exemption Ordinance #85: Provides tax abatement for certain multifamily housing which is affordable to households making up to one hundred twenty percent (120%) of the Area Median Income. Link for Ordinance #85:
https://www.co.tillamook.or.us/ordinances/implementing-property-tax-exemption-workforce-housing-unincorporated-tillamook-county
Short-Term Rental Operator License Fee Ordinance #86: Provides for the collection of fees from short term rental establishments based upon gross revenue receipts of the rental each quarter. 75% of fees collected will be used for housing initiatives and 25% for public safety initiatives. Link for Ordinance #86
https://www.co.tillamook.or.us/ordinances/short-term-rental-operator-license-fee-within-unincorporated-tillamook-county-and
Importantly, these ordinances were co-designed by the parties impacted, including school districts, cities and private property owners. This collaborative support demonstrates that workforce housing is a recognized priority for Tillamook County.  See the links below for the text of the ordinances.
The third proposal to promote accessory dwelling units got a boost from the passage of SB391 in the last session of the Oregon State Legislature that "Authorizes counties to allow owner of lot or parcel within rural residential zone to construct one accessory dwelling unit on lot or parcel, subject to certain restrictions."
According to Erin Skaar, Tillamook County Commissioner,
"The Housing Commission has worked hard this year focusing on relationship building with local, private, public, state partners to better understand the crisis, why it happened and now knows what the effective steps are to help address it.  Not all of the accomplishments can be highlighted in an action like the property tax exemption, but I think sharing with the communities what's coming next is exciting.  2021 and 2022 are really going to be the years of action."
Tillamook Housing Commission meetings are open to the public and ideas and input are welcome.  Meetings are on the first Thursday of each month at 9am. Due to COVID-19, Tillamook County has taken extra measures to ensure the safety of its community members. For the time being, members of the public are invited to participate by calling in to a conference line before meetings. Please dial +1 (971) 254-3149. You will be prompted for a Conference ID number: 887 242 77#
Send an email to TillamookCoHousingCommission@gmail.com if you would like to contribute story ideas.
This story is brought to you by the Tillamook County Housing Commission's outreach effort to increase workforce housing in Tillamook County. For more housing stories and information, visit www.co.tillamook.or.us/bc-hc.
# # #
Links to more information:
2019 Housing Needs Analysis Report:
https://www.co.tillamook.or.us/sites/default/files/fileattachments/housing_commission/page/57834/tillamook_hna_final_report_v2.pdf
Housing Needs Analysis Presentation:
https://www.co.tillamook.or.us/sites/default/files/fileattachments/housing_commission/page/57834/hna_presentation.pdf
Property Tax Exemption Ordinance #85:
https://www.co.tillamook.or.us/ordinances/implementing-property-tax-exemption-workforce-housing-unincorporated-tillamook-county
Short-Term Operator Rental License Fee Ordinance #86
https://www.co.tillamook.or.us/ordinances/short-term-rental-operator-license-fee-within-unincorporated-tillamook-county-and
"Creating a Healthy Housing Market for Tillamook County" Housing Task Force March 2017 https://www.co.tillamook.or.us/sites/default/files/fileattachments/housing_commission/page/57834/housingstudy_002.pdf
"Tillamook County's Housing Crisis" is a video made for the Housing Summit by Jane Scott Video Productions:
https://tctv.viebit.com/player.php?hash=GakxFyap5gpO