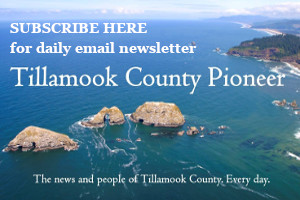 By Laura Swanson, for SOS Tillamook, Prevention Program/Tillamook Family Counseling Center
When does gambling become a problem?
Problem gambling is any gambling, betting or wagering that causes family, financial, legal, emotional or other problems for the gambler, their family or others. Problem gambling can have a negative effect on your life or the lives of people close to you. For example, if your gambling is causing you to fall behind in school, miss work, have arguments with family or friends, or worry about money you have lost, you may be a "problem gambler."  Anyone who gambles can develop a gambling problem.
If you think someone you know has a gambling problem, it can be difficult and uncomfortable considering how to talk to them about it. Knowing how to start can help you to have an important conversation.
First, choose a comfortable place where you feel safe and will not be interrupted.
Then, keep it simple and straightforward.
Tell the person you care about them and you are concerned about how they are acting.
Tell the person exactly what they have done that concerns you.
Tell the person how their behavior is affecting other people – be specific.
Be clear about what you expect, "I want to talk to someone about your gambling" and what to expect from you, "I won't cover for you anymore."
If someone's gambling problem has impacted you, it is important for you to take care of yourself. Even if the person who has the problem is not yet ready or willing to get help, it may still be beneficial for you to talk to someone.
FREE and confidential gambling treatment is available to Oregon residents and their families or friends. All counselors are trained and certified in gambling addiction.
Tillamook Family Counseling Center provides treatment for problem gamblers their family, or significant others free for up to one year. Services are confidential and they work.  Contact the agency at 503-842-8201 for more information about Gambling Treatment.
You can call the Oregon Problem Gambling Resource Helpline and speak to a certified gambling counselor.  The Oregon Problem Gambling Resource Helpline has trained professionals available 24 hours a day, 7 days a week to listen, educate, answer questions, and refer people to free confidential treatment services. All information shared is confidential and this service is FREE to Oregon residents. Call 1-877-695-4648 (MY-LIMIT), text to 503-713-6000.
You are not alone. There is help, there is hope, and there is a way to get your or your loved one's life back on track.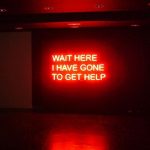 Problem gambling prevention resources are available in Tillamook County. To learn more about problem gambling prevention or to request a problem gambling prevention presentation for your organization, club, or business email Janeane Krongos at Janeanek@tfcc.org. For more information about problem gambling prevention visit www.opgr.org.