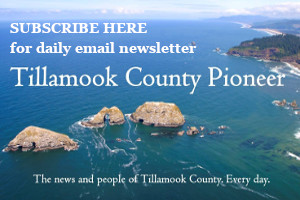 by Neal Lemery
            My hometown library and I go way back.  We are best friends. 
            One of my earliest memories was going with my mom to the "old" library, before I could read.  We'd walk up the ramp to the second floor of the old city hall building, the hardwood floors creaking with age. I still recall that smell of floor wax and old books.
            We'd find so many books for my mom and my dad to read to me at bedtime, books about anything I was curious about.  Our visits were just part of our life, and books became a treasured part of my life. If there was ever a question around the dinner table, someone would say, "Let's look into that at the library".
            Mom, Dad and my brothers checked out books, too.  The library was a big part of our family life.
            The library moved across the street when the old library simply outgrew itself.  The vacant car dealership became our library, with more room for books and study tables, even a corner for kids and weekly story times.  The town was very proud of our new library. 
            On a warm spring day, my first grade class paraded the six blocks to the library, where we all got our brand new library cards.  I still have mine, and remember the "ka-thunk" sound it made in the check out machine at the front desk.
            My own library card! The world opened up to me, and I explored the stacks and the card catalog.  Sometimes, the librarian would show me a new book that had come in, knowing I'd be interested.
            The summer reading program was one of the highlights of my childhood. I kept a stack of books on my bedside table, a habit I carry on today.   
            In high school, the library was the place to meet friends downtown, and the place to research and write papers, and keep checking out books. 
            When I was in college, I'd stop by to work on a paper, and visit with the librarians, who asked me how school was going, and what I'd been reading.
            The library continued to be a part of my life, and I kept up with my reading, and finding materials I needed for my law practice.  I'd send clients there for books, even helping folks become cardholders and lifelong readers like me.
            Yet, the "new" library was bursting at the seams. There wasn't enough room for new books, and the "story hour" area was pushed up against the study tables filled with high school students and everyone else who came to check out a book. 
            The new librarian, Sara Charlton, started the conversation about dreaming of a new library, and the idea took off.
            The voters agreed, and, for the first time, we had a community library that was actually designed as a library. Spacious, well-lit, and supplied with an abundance of study rooms and community activity rooms, the library opened its doors in 2006.
            Our main library is the crown jewel of our county library system, joining community-supported libraries in Manzanita, Rockaway Beach, Garibaldi, Bay City, and Pacific City. 
Those branch libraries are housed in buildings owned and maintained by independent community organizations, with the library system supplying the staff and materials for a vibrant library system. Each library offers materials and services to meet the needs of their community.
            The bookmobile continues to be an essential part of our "library life" in our county, visiting neighborhoods, schools, community centers, and homes throughout the county, offering library resources to everyone. 
            Our Tillamook County library system attracts nearly 200,000 visits a year, with over 400,000 items being checked out.  The library offers not only books and children's story times, but e-books, other on-line materials, language education, music, and movies for all.  Free programs offer a full range of experiences and educational opportunities. Computer access gives people job searching and research opportunities that are convenient and free.
            I still hear people tell each other, "I'll meet you at the library."
            The idea of what is a library has grown tremendously from what I experienced as a first grader.  Today, libraries have a much greater, more diverse role in our community, meeting needs unheard of sixty years ago. I'm proud that our library continues to be a vigorous, forward thinking center of our community.
            74% of my neighbors are library users, and nearly all of us believe the library does a great job serving the community.   
            My little paper library card with the metal tab, the one that made the check out machine go "ka-thunk" back in the 1960s has been replaced with a plastic bar-coded card. Computers and self-check scans, and a new generation of highly skilled librarians have brought the library into the 21st century.  An automated check in machine will soon be installed, streamlining the librarians' work and giving them more time to interact with customers like me.
            Art displays from local artists, including students, and attractive meeting and study rooms add to the welcoming atmosphere of the library. 
            From my reading chair at home, I can peruse the library catalog and order materials on my laptop, checking out e-books, and studying another language, or simply satisfying my curiosity about something.  
            Still, I have my good conversations with the librarians about new books, new materials, and the cheery "here's something you might be interested in".  My curiosity about the world when I first visited the library when I was a toddler continues today, and the library keeps offering me a key to the world.
            And, around the dinner table or at the coffee shop, when a question comes up, someone is still quick to say, "let's look into that at the library".