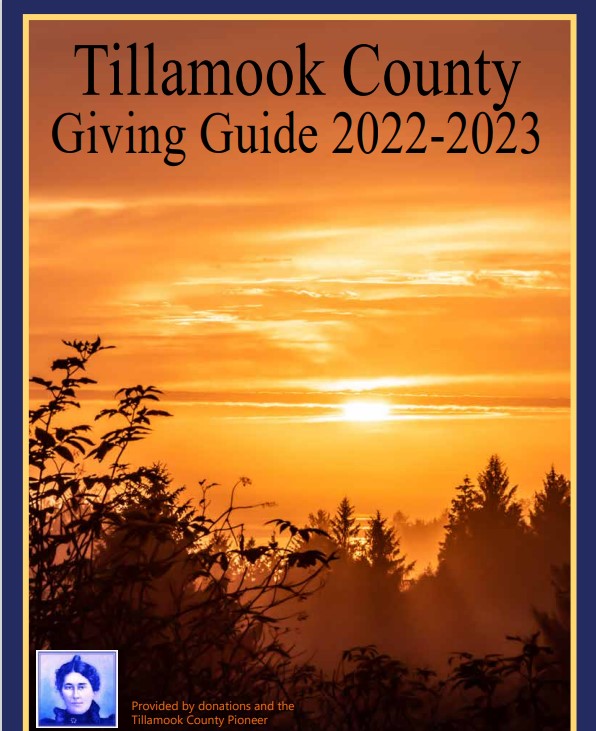 Tillamook County Wellness (formerly YOW) continues its work because of the extraordinary level of engagement and collaboration among partners, volunteers and the community. The series "Why I'm In," will feature what has inspired and motivated these efforts toward a common goal of improving community health.
"WHY I'M IN …" Sarah Beaubien, Senior Director of Stewardship, Tillamook County Creamery Association (TCCA)
In her role at TCCA, Sarah directs the development of the long-term stewardship vision and strategy in six key areas: Thriving Farms, Animal Welfare, Product Excellence, Sustained Natural Resources, Fulfilled Employees, and Enriched Communities. During her non-working hours, she enjoys cooking, skiing, biking, traveling, and adventuring with her family.
What drew you/your organization into the Year of Wellness, now Tillamook County Wellness?
Sarah: The Tillamook County Creamery Association (TCCA) had made a commitment to support the Year of Wellness before I joined as a Task Force member. That decision was based on the connection between the wholesome products we offer as a company and the corresponding health of the communities where we are located. As a company, we strive to reflect health and wellbeing in everything we do and we want to support all people living a healthful lifestyle.
As a small department in a company and as one company in a community, I am aware that we cannot have the impact we want on our own. It's important to be part of working together to generate collective impact. It's also important that, as a private business representing our employees' health and wellness, we are reflecting diverse points of view in driving those changes.
What, if any, changes have you seen come about as a result of this work?
Sarah: I am pretty new to the Creamery but what I have recognized is the overall increased awareness around health and wellbeing since I first came here. It seems that people are talking more about health than they used to and in ways they didn't before. It might be my own increased awareness but there seems to have been a collective shift in awareness around preventive wellness. It's been great to connect this through the initiatives we are pursuing through the Creamery. There is power in people hearing or seeing something health-related at work and then having that reinforced by something they do with their church or their kids in school.
What have you learned from being involved in this work?
Sarah: Being part of the Task Force has been super humbling for me. I have learned so much about community health and about social services who are the boots on the ground, helping people through really difficult life circumstances. The lives of so many people are really challenging but they do have people and resources to support them. Some of these societal issues seem insurmountable yet there is an optimism and a level of perseverance in this community that has been really inspiring.
The Wellness platform has allowed us to amplify key messages and the beauty of this collaboration is the potential for us to reach more people and impact meaningful change.
What are your hopes for this work as it relates to you/your organization?
Sarah: One of the six dimensions of our stewardship charter is Fulfilled Employees, which means, our hope is that our employees have a fulfilling and enriching experience at TCCA and that they can also find meaningful purpose beyond their role or job title. Being healthful is an important aspect of reaching this goal. We want our employees to thrive in their work environment but also in their personal lives, at home with their families and out in the community.
What are your hopes for this work as it relates to changing population health in Tillamook County?
Sarah: Our hope is to be part of achieving collective impact. We can go about this work alone and we might move the needle a little bit but by working with so many other organizations, we can have greater impact and accelerate the pace of change. More and more, we are marching to the same beat, having a combined agenda, and it is exciting to think where that might take us.
At a basic level, we hope people become more healthful. By that, I mean creating statistical changes but also, overall, creating Tillamook as a place to live that has a culture of wellness. This goes with housing and infrastructure as well. This is a desirable place to live. We want our employees to know this is a place where they can be supported in having healthful options, enjoy area recreation and live to their full potential.
For more information about Tillamook County Wellness, go to www.tillamookcountyhealthmatters.org.