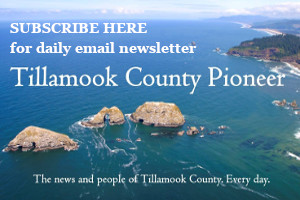 By Neal Lemery
There is a time for everything, and everything has its time. Life is like that. There is a rhythm, a pattern in life, where things that are to be done have their own time for being expressed, for getting done.
There are many metaphors for me in sorting all this out, and figuring out time in my life, and the "right time" and the "best time". One is the rhythm of music. Music is the learning of patterns, of repetitions, of putting things in order, and of honoring the rhythms that the expression should take, so that it becomes an act of beauty and pleasing form. Music teaches patience and a "right time for everything".
Old Testament poets talked about time and patience with these familiar words:
"To every thing there is a season, and a time to every purpose under the heaven:
"A time to be born, and a time to die; a time to plant, and a time to pluck up that which is planted;
"A time to kill, and a time to heal; a time to break down, and a time to build up;
"A time to weep, and a time to laugh; a time to mourn, and a time to dance;
"A time to cast away stones, and a time to gather stones together; a time to embrace, and a time to refrain from embracing;
"A time to get, and a time to lose; a time to keep, and a time to cast away;
"A time to rend, and a time to sew; a time to keep silence, and a time to speak;
"A time to love, and a time to hate; a time of war, and a time of peace." (Ecclesiastes 3)
I like this scripture in Ecclesiastes in the King James version because it is poetic; it has a cadence and a rhythm that is pleasing to my ear and to my heart. I am a poet, and the work of the poet is often to find the beat, the cadence, the rhyme in the ideas that I want to express. And, doing that work and finding the right words in the right order takes time and patience. Often, my poetry first finds its expression in scraps of paper and scribbled words and phrases. The work often sits on a tablet of paper for a while, letting time age it, season it. One day, the work becomes rewritten, reorganized, and re-formed, reshaped, re-spoken. It is a work in progress.
Such is my life, always being reshaped, reformed, reworked. I am different today than I was yesterday, and so my work today will be different today, because the me of today is the work of a man who is different today than yesterday.
Like any work, it is often transformed and reworked by the passage of time. Relationships with others change over time, partly because I change, I am reworked, and I look at the world with different eyes, and with a longer, hopefully richer and more insightful perspective.
Thus, I try to be gentle with myself in difficult times, and in working difficult problems and being in difficult situations. They say that Time Heals. Healing is one aspect of this perspective, and I want to recognize that time is an ally, a friend, something to be seen as a tool, a process that helps me be a better student of my life, and to increase my ability to learn.
I am finishing reading a book on the history of calculus (which is intellectually exciting and certainly challenging). The lesson in the book for me is that all the great minds that wrestled with calculus and its development for humanity utilized time, that much of the work was spent in contemplation, and deep thought, over time.
There's a saying that Rome wasn't built in a day. A great city, a great work of humanity needs some space over time to come into its own. The pouring of concrete, the mixing of mortar and the setting of stone needs time in which to age, to strengthen, to come into its own as its own identity and its own form. Cement is liquid, then sets, then ages into strength and final form.
I learn those lessons not just on my guitar and my banjo, but in my garden, and certainly throughout my life. In each day, I become a different man, a product of growth and also of weeding and pruning, of adding the necessary fertilizer, the length of the sunshine in the day, and the temperature and moisture in the soil.
An aspect of appreciating time in my life is the virtue of patience. Yet, life is finite, and there is no pre-established limit to the length of my life. Life is a gift with an uncertain span of time, and I think I should see it as a gift, an opportunity, something precious, and fragile. The current pandemic is teaching me a lesson on the fragility and preciousness of life. What will I make of it? Who am I becoming?
Who indeed am I becoming? I am the master of all that. I am the captain of my ship, and I am the one who plots the course, who charts the path of my ship. Yes, there are storms and tides, and often I am pushed and blown into treacherous and uncharted waters, yet the hand on the tiller of my ship is mine, and I am the one who trims the sails.
I look at life from the eyes of the poet, the musician, the gardener, looking for patterns, looking for putting my house in order, and making sense of the path I am on. So it goes with anything difficult that we take on, and try to work through, to manage, and to bring to fruition.
Respecting time and practicing patience are vital tools in this life and in these times. These are the gifts we have now to use wisely and bring about the changes we want to see in this world. I speak not only of relationships between people, but also within myself. Learning to love and honor ourselves is the most challenging work in life. Honoring myself, nurturing, tending to and caring about who I am and how I am equipped to deal with life is my most important work. Part of that work is to be easy with myself, to not beat myself up, to be kind and respectful to myself, to honor myself. I do good work. I really do.
Time gives me the chance to see that in myself, and to enjoy the fruits of my labor, to find the rhythm of my life and all of the poems, the songs, and the flowers that are within me.