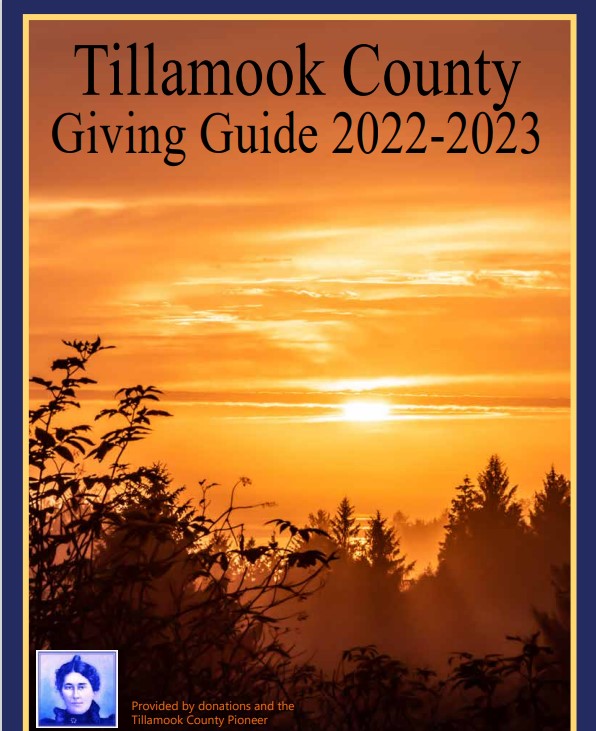 by Neal Lemery
This week, I attended a community forum on our community's drug and mental health crisis, presented by the Tillamook County Community Health Center (the county health department). Concerned citizens, teens, and a recovering addict were there, listening to what I considered to be a jaw-dropping litany of statistics about where we live, and the lives of our friends and neighbors.
The numbers were more than numbers. I sat next to a friend whose grandson overdosed on fentanyl. They carry Narcan, the nasal spray that in an antidote to fentanyl overdosing. They are a vocal advocate for community action and education. Being informed and knowing how to help and intervene has been a solace to their grief.
The recovering addict needed to excuse himself for a phone call with a friend who wanted his buddy to know he was getting high that afternoon, and wanted to let his friend know where he was in case he overdosed. They carry Narcan, too, and have used it often to help their friends survive.
Others shared their own stories of dealing with addiction, with intervention, with finding some comfort in being able to take some action, to be able to save lives. The stories brought all the statistics to life, and stirred me to action.
Oregon ranks 50th in the country for the availability of drug treatment resources
Nationally, the drug fatality rate is 5 people a day for alcohol, 1-2 people a day for other drugs
Oregon has the second highest rate of untreated addiction in the country
Opioid overdose rates have doubled in Oregon every year since 2018. (There were 1,075 drug overdose deaths in 2021)

72% had at least one potential opportunity for intervention
48% had a potential bystander present
33% had a mental health diagnosis
18% experienced housing instability

Oregon's rate of drug overdose rates among teens is growing faster than any other state (Lund report, March 2023)
Adolescent drug overdose deaths have more than doubled nationally since 2019, and more than tripled in Oregon during the same time period.
Counterfeit pills are almost always laced with fentanyl
Fentanyl is 50 to 100 times stronger that morphine
A lethal dose can be as small as two grains of rice
—Rachel Koljesky, Tillamook County Community Health Center Harm Reduction and Syringe Service Program Coordinator, May 2023
As I listened to the conversation, and allowed myself to try to absorb the mind-numbing statistics, I went into shock and denial, mixed with frustration and anger, not wanting to believe what I was hearing. I wondered why this horrific crisis doesn't dominate our community conversations and our political agendas.
The presenters talked about the work of our EMTs, firefighters, police and medical personnel who deal every day with this crisis, experiencing the near death and death of their neighbors.  We learned about the power of intervening and taking action, of how to administer Narcan, an antidote to fentanyl's power to stop essential brain functions, how to use rescue breathing and putting people into a recovery position so that they don't choke on their own vomit as they lose consciousness, how vital it is to immediately call 911 and start an ambulance on the way, how the drug user becomes oblivious to their life-threatening medical condition, how these crises are seen by our emergency responders as every day events.
Outside, it was a beautiful spring day, the streets of the little town I was in crowded with tourists and locals, people getting ready for high school graduation, shopping for dinner, spending time with friends and family.  The workshop on death and destruction seemed unreal, so disjointed from what I'd wanted out of the day.  The message, the conversation, the call to action disturbed me, awakened me, disturbed me.
On the drive home, my mind was whirling with all that I had heard, all that I had experienced.  I was torn between feeling outraged and powerless, stuck in between knowing a lot more, and knowing that I could be a small part of solutions, of a need to shout my message in every little town I drove through.
As I tried to fall asleep that evening, I was distraught, ill at ease. I remembered the friends and family members, and other people I know that have been afflicted by addiction, by not having quick access to treatment, of not being able to find or afford needed care and treatment.  I remembered those who had died, and the ripple of grief among their families and friends that continue to impact their lives, and how all that tragedy and loss has affected me.  My grief in all that returned, bringing me close to tears, feeling that sense of helplessness and impotence again.
I left the meeting with a dose of Narcan, and the contact information of the drug intervention specialists who now are a strong and healing presence in our community.  I left knowing that Narcan and being trained in its use is available.  I left feeling that I can be empowered, that perhaps the change will come, that we as a community can talk about this crisis, that we can learn how to expand treatment, that we can respond in a healthy way, that we can truly save lives. I left with some hope, with knowing there are people who care and who are taking action.
Learn more at fentanylawarenorthwest.com.
If your business, group or organization would like to set up an informational meeting and Narcan training, contact Rachel Koljesky, Outreach and Engagement Coordinator, Tillamook County Community Health Centers, (503) 812-9465, rkoljesk@co.tillamook.or.us
If you or someone you know is needs mental health and/or addicition resources: