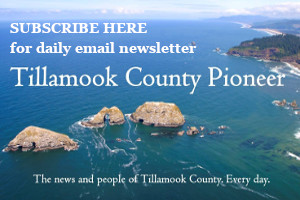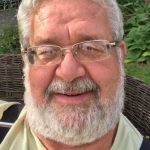 by Neal Lemery
Any act, any kind word, is capable of making a change for the better in our world. Each of us has so many opportunities to make it a better place. A few kind words at the grocery store or post office, a simple act of kindness to help someone along in their day, maybe a cheery note or a phone call. It can all make a difference.
I was in a hurry last week as I came into my favorite coffee shop, intent on getting to work on what I thought was an important project, one that couldn't wait.
I pulled open the coffee shop door, focused on ordering my coffee. I nearly ran over a woman holding two cups of coffee and looking stressed. I looked behind her, seeing her frail mother, struggling with her cane and trying to keep up with her daughter.
It was time to pause and show a little kindness. I pulled the door fully open and held it for them, letting the woman with the two hands of coffees navigate outside, as she offered her arm to her mother. They shuffled out the door, both of them thanking me, and breaking into smiles. I muttered "no problem," and smiled back.
It was time for me to take a breath, admire the beauty of the fall day; time for some gratitude. The world had given me an opportunity to be kind, make people happy and take care of the community.
The opportunities continued. A couple had followed me in, seemingly in a hurry to get their coffee and resume their journey. I stepped back, letting them have first place in the queue for the barista. The man gave me a funny look, like I was doing something strange, out of the ordinary.
"No problem," I said. "I'm taking it easy today." I repeated the smiles I'd received from the mother and daughter, and felt my day brighten.
He just nodded, likely not knowing how to respond. There was a lesson or two there. At least, a lesson for me, taking time to let things unfold, to be part of an accommodation in someone's day, making things go easier. But, I got my reward: a nod, perhaps a sense of someone being kind and gracious to them, maybe some reflection on what the day was about.
I'd assumed they were on vacation, which is hopefully a time for some rest, a pause from the routine of daily life, and simply enjoying a sunny fall day in a beautiful place, topped off with some great coffee. The least I could do for them was to be kind.
My coffee shop punch card was filled by my usual order, and I gave it to the barista, asking them to use it to treat the next person who would come through the door. I've been reading a book about "guerrilla gardening", where you surreptitiously add beauty to public space. Perhaps this is "guerrilla gratitude". We can all be rebels with a cause.
When I checked in at a hospital last week for some lab work, a very kind man gently and efficiently guided me through the process, even walking me over to the lab and then guided me to my next appointment. He was extraordinary. Yet for him, it seemed just an ordinary day, just doing his job. He made my wife and me laugh and feel at ease, as he went about his work. His saintliness was just what I needed, calming my anxiety and frenzy.
Other employees were also extraordinarily kind and helpful, bringing to me an atmosphere of gentleness, welcoming, and professionalism. You could tell they loved their work and were proud of their competence, knowing they were saving lives. It was nice to see that a large organization doing important work appreciated great customer service.
"If you light a lamp for someone else, it will also brighten your path," said Buddha. We need to be a society of lamplighters, and not keep our compassion and kindness hidden away. It is the treasure we need to share.
Life, real life, a good life, is really about kindness and accommodation and patience. Life is paying it forward, diffusing the crisis of the moment, and quietly getting things done and put in order. The cost is really non-existent. A little time, perhaps a few more minutes spent with someone, some kind words, a few deep breaths, and exuding calmness and service to others. We get that back, at least tenfold, in our lives.
I keep re-experiencing those lessons, and the need to be patient and kind, both on the giving and the receiving parts of life. Such wisdom bears repeating, along with a whole lot of doing, part of "guerrilla gratitude".