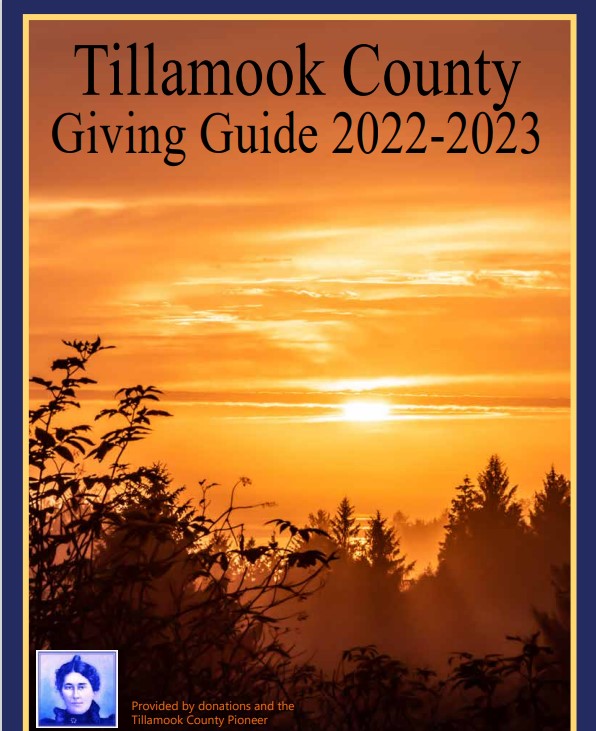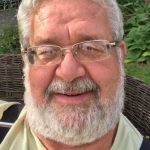 by Neal Lemery
I had a lot of quiet time this past week.  A vigorous snowstorm moved in, dumping nearly a foot of snow, followed by temps in the teens.  The power went out for about thirteen hours, rendering the usual distractions of technology silent.
We moved to alternative energy sources, still able to make coffee and dinner, and to keep somewhat warm by adding sweaters, coats, and blankets.  The world grew quiet, and I found myself frequently looking up from my book to watch the snow fall and the world turn whiter.
The daily drive to town for mail and some errands was put on hold as the pickup became buried in snow, and roads turned into a slippery mess, with the Sheriff urging everyone to stay home. Businesses closed and parking lots and side streets went unplowed, buried in the new white fluff. What had been demanding and insistent obligations became something for next week. Now, it was time to stay home and be quiet.  What had been important and compelling just was put off until "later".
I dug out my headlamp for evening reading, and savored the instant coffee heated by the propane stove.  The neighborhood kids flew up and down the lane in their ATV, squealing with delight, failing to make a snowman in the powdery snow, yet finding laughter in their dog's discovery of this new white stuff.
I contemplated happiness and the new slowness in the day, as snowflakes drifted down, adding to the grandeur of white.
"The secret of happiness is this: let your interests be as wide as possible, and let your reactions to the things and persons that interest you be as far as possible friendly rather than hostile." —Bertrand Russell.
I moved between two books and a notepad, writing down some random thoughts. A friend had written that he was focusing on loving himself now, and finding new direction and ease in that mind shift, that reshaping of "purpose".
Ah, loving myself. There's an idea for a snow day, a day of moving the often urgent "to do" list down the road, just taking time to watch the snow fly, and the birds crowd the feeder, savoring the suet and the sunflower seeds I'd set out this morning, as I tramped a snowy path to their lunch spot.
My ukulele called, and I started playing some old songs.  "Simple Gifts" caught my eye, and reminded me that everything about this day was a gift, that I was, indeed, in charge of my day and I could take time for what brought me joy, what brought me openings in life where I could appreciate what was right in front of me.  The simple gifts of light, snow, quietness, contemplation, and some good books to savor.
Soon, lunch and a nap filled an hour.  I had nowhere to go, nothing I absolutely had to do.  I wrote a birthday card to a friend, and put in in the mail basket, not really caring that it wouldn't go out today, but maybe tomorrow. I was OK with that. Life was slowing down to a manageable pace.
The power came on just before bedtime, assuring us of a warm winter's night, and that the dishwasher would run tonight. We would have clean coffee mugs in the morning. I finished my book chapter by real electric light, finding new appreciation in the modern miracles of electric power and the internet.
The next morning, while making the bed, I raised the blinds.  The overnight temp had dipped to a seasonal low of 19 degrees, and I spied the light from the sun, about to peek over the snowy mountains.  I noticed hoarfrost on the window, spidery designs crawling up the window, silhouettes against the morning skyline.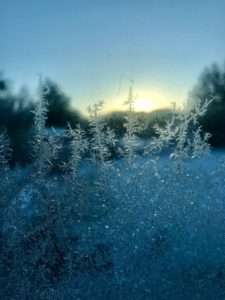 I grabbed my camera, framing this artwork and capturing it, just before the sun rose and began to melt this "only for me" beauty.  The camera made it more spectacular than I had originally seen, and I decided to share it with friends.
This is what I do, apparently, when there is quiet and solitude, finding the spaces in my life to look for beauty in the simple things.  Simple gifts, indeed.  I only have to look for them.