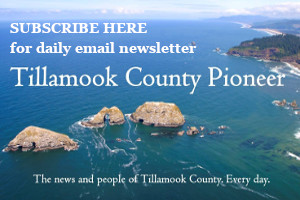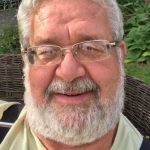 by Neal Lemery
The last year has taught me many lessons, and I hope I can fully absorb and retain the wisdom of these times. The lessons are often challenging and messy, and I struggle to make sense of these times.
We human beings are very vulnerable to disease. In this age of "miracle medicine", technological wonders, and astonishing discoveries and advances in medicine, we can still contract a new disease. We find ourselves susceptible to random life-threatening illness. I am not in control.
There are angels and miracle workers among us, serving as true caregivers.
Humans are survivors. We have survived other pandemics.  After the Black Death, Europe experienced the Renaissance.
Many of us disregard lifesaving information and medical guidance.
Society is easily prone to mistruths, falsehoods, and deliberate lies. We can be easily manipulated and frightened by deliberate propaganda and gaslighting. Many of the proponents of falsehoods and distortions do not have the best interests of the community at heart. Instead, they are destroyers and terrorists.
Finding truth is a necessary and sometimes lifesaving skill. Skepticism is useful.
Relationships with others is an essential element of a healthy life and personal sanity.
Human touch and social interaction are vital to my health and my daily life. I can be depressed and lonely.
Technology, with its access to information, virtual meetings, seminars, and other gatherings, can be very useful, giving us a sense of connection. We can conduct our business and be engaged in learning from our homes.  Yet, those virtual connections lack the intimacy, the "spark" of in-person conversation and true interaction. There's basic human chemistry in that. We are truly social beings, and need to be physically together to share the most essential aspects of our communication.
We can be amazing problem solvers and managers of new and challenging situations. We are resourceful and creative. When faced with a common challenge, we can pull together and take collective action. Yet, we often find fear in that success, doubting ourselves for being successful; the "not good enough" thinking. It often takes courage to declare that we can be good at managing the Pandemic.
Life is precious. Relationships are precious. We need to gather together to both celebrate and to grieve. Not doing that is painful and often stifles our souls and fuels our fears and doubts. We can be saboteurs of our best intentions.
We can be argumentative, strident, and stubborn in our opinions. Our personal pride and our egos can derail us from attending to our common desires for a better society. We often fail to realize that our anger and divisiveness are really expressions of our passions and our collective desire to be a society responsive to our needs and our goals for a better world. We struggle with the small stuff and often pass by our common aspirations.
I have again discovered the value of quiet in my life, times to be contemplative, reflective, and simply present in the moment. American culture focuses on being ever busy, always "doing". In the newly discovered stillness, I can appreciate the value of rest and uninterrupted thought.