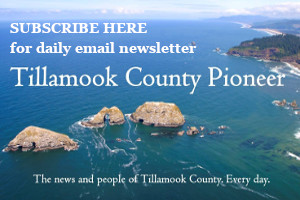 The Bay City Arts Center (BCAC) is pleased to announce the next in its 2021 Live-stream Concert Series featuring legendary jazz flutist Rob Scheps and exciting and nuanced Portland jazz pianist Dan Gaynor, this Sunday, May 23th, starting at 6PM. Viewers can access the concert directly through the BCAC's Youtube, or find the link on the BCAC's Facebook page. Rob Scheps is well known in the jazz world for his mastery as a saxophonist and flutist, as well as a radio personality on Kansas City's LiveJazzKC.com and Bay City's KAYN, 92.9FM.  Dan Gaynor is an accomplished jazz pianist in the Portland area.  He has accompanied the great jazz singer Nancy King and the legendary bassist David Friesen, as well as many more.  Scheps and Gaynor have played together for several years at many venues, including at the Corkscrew Wine Bar in the Sellwood area of Portland.
This special concert will be simulcast via live-stream from the Bay City Arts Center's YouTube channel, with a link provided on the arts center's Facebook page, and over the local radio waves on KAYN, 92.9FM.
See this video for an interview with Rob Scheps about his pandemic experience as a jazz performer and composer and playing with Dan Gaynor: https://fb.watch/5B1M1b91nG/
Concert link: https://youtu.be/fjusXgctjA0
Saturday's live stream show is free, with donations strongly encouraged to help keep great musicians coming to this unique bayside venue. Donations can be made via the BCAC's website: https://baycityartscenter.weebly.com. Twenty in-person tickets are available on a first-come, first-serve basis, to supplement the performers' income, and to provide the inspiration that comes from a live audience. Suggested donation is $30 per ticket.
In addition to donations and ticket sales, Jazz in Bay City is made possible by the generous support of sponsors including the City of Bay City, Coast Community Radio, and the BCAC Board of Directors. Those interested in supporting or sponsoring the BCAC's concert series are encouraged to email baycityartscenter@gmail.com.
The Bay City Arts Center is a community workshop, gallery, art school, auditorium, dining hall, recording studio, and radio station wrapped up in one historic building in downtown Bay City. It's also a collection of volunteers and friends who come together in the name of community, art, expression, and reverence for the beauty of the coast.
To reserve tickets or for more information call Rob at 503-523-8387 or email: baycityartscenter@gmail.com