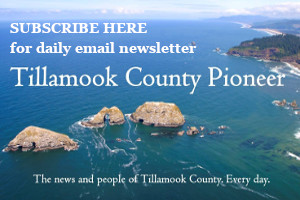 US Senator Ron Wyden has rescheduled his Town Hall event for this Saturday February 3rd in Tillamook at 4 pm at the Port of Tillamook Bay's Officers Mess Hall.
Wyden had cancelled previously scheduled town halls in late January due to the budget vote on Capitol Hill.
This will be Wyden's 871st town hall in Oregon since taking office as a U.S. Senator in 1996.
"These town halls are — and always have been — an essential piece of ongoing conversations in the best sense of the "Oregon Way' looking for common-sense solutions," Wyden said. "As we begin the new year with so many challenges continuing to face our country, I look forward very much to hearing directly from Oregonians about their concerns and ideas.''
The Port of Tillamook Bay Officers Mess Hall is located at 6825 Officer's Row, Tillamook.
Wyden will also hold Town Halls in Clatsop County at 11:30 am on February 3rd. For more information about other town halls, see Senator Wyden's website at https://www.wyden.senate.gov/oregon/events