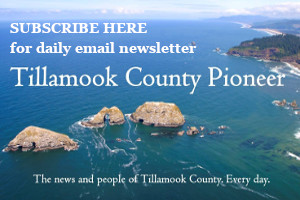 The Oregon Department Forestry Yard Debris Voucher program has been extended through October 31, 2020. Even with the lifting of the burn ban yesterday, October 10th, Tillamook County Solid Waste and ODF want to encourage residents to take yard debris to the transfer stations FREE of charge instead of burning.
The ODF Yard Debris Voucher program enables residents to dispose of brush and branches at no cost at each Tillamook County Transfer Station: Manzanita, Tillamook, and Pacific City.
Vouchers are available online (see below), as well as through ODF, Tillamook Farmers Co-op, Tillamook County Public Works, City Halls, Fire Stations, and at the Manzanita and Pacific Transfer Stations. (The vouchers say "September 30," but will be honored through October 31, 2020.)
Help reduce your risk of wildfire through the creation of a defensible space, a 30' non-combustible zone around your home. Defensible space is an effective method to reduce your risk against wildfire.
For more details about this program or recycling in general, please contact the Tillamook County Solid Waste Department at www.co.tillamook.or.us/gov/SolidWaste or call 503-815-3975.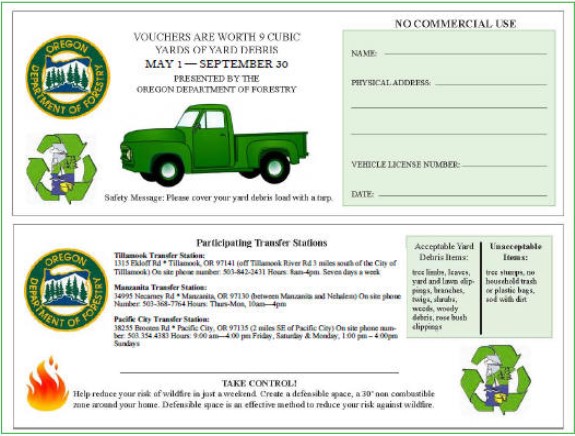 PSA ODF-YD extended 2020