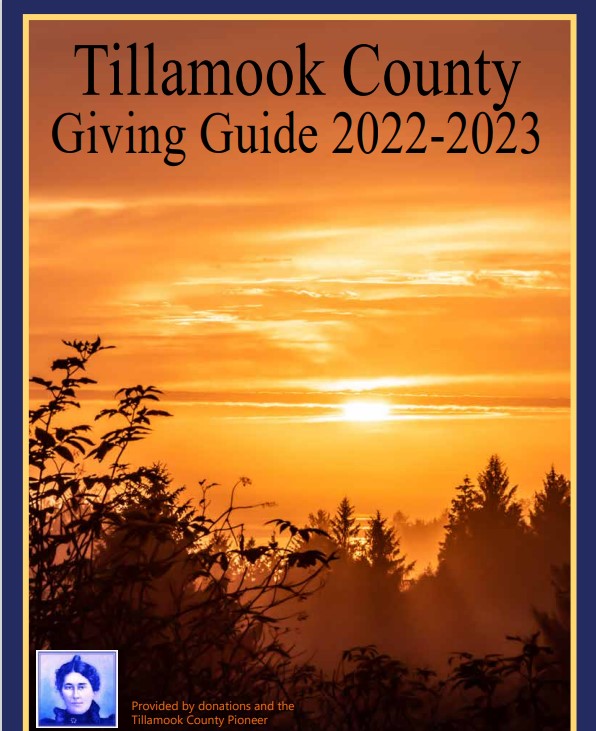 By Laura Swanson
I've been working on the "year in review" video compilation and top stories for over a week, and part of the delay comes from HOW MUCH HAPPENED in 2020! So everyone, just stop right there – take a deep breath and congratulate yourself (your family, friends and EVERYONE!) on making it through a year that defies adjectives. As a writer/editor for all of my 55+ years, I like words – a lot – descriptive words, adjectives and adverbs, but this year defied description (OMG – if I hear "unprecedented, historic times" one more time …) epic and of course, yes definitely, historic. This was the first time for me, that the many variations of the f— word REALLY was the best way to describe this well "-uckery." I found myself using this word an inordinate amount of time this year, in it's various forms. One of my favorite memes online was Samuel L. Jackson reading "Stay the f— at home" and yes, we shared several memes online that included that word.
Anyhoo – back to the review — Remember January, 2020? It really didn't start out well – King tides and tragic drownings in Falcon Cove and then a cyberattack on Tillamook County. Oh – and a tornado. I was seeing some mentions of this "coronavirus" and had conversations with other journalists as we watched and waited. We should have seen this all coming … February saw a "strange odor" at the County Courthouse with a closure. Then MARCH … Do you remember your last public event attended by groups of people? For me – it was the White Clover Grange Seed Exchange – March 1st, a Nehalem Bay Emergency Volunteer Corps annual meeting March 6th at Pine Grove, and then a tourism meeting on March 9th (when little mention was made of the implications of the coming virus, even with the Governor's state of emergency declaration on March 8th.) The Pioneer was already doing daily Oregon Health Authority "Coronavirus" updates … ten months, every day.
The "stay at home" orders were issued, but many didn't — and the coast was often over-run with visitors, and no facilities open, so garbage and human waste became a problem; parking lots and beaches were overwhelmed. The price of popularity and the push to "get outside" during a pandemic to shine a light on our area being loved to death.
Then we all pivoted – discovered Zoom meetings and gatherings; online auctions and concerts. The Pioneer introduced "virtual tours" – showcasing Hoffman Center, Art Accelerated, Tillamook County Pioneer Museum and the Nehalem Valley Historical Center. When the venues closed, we brought the art, history and displays to you. We were there covering the Racial Justice rallies in Tillamook and Manzanita that became weekly happenings in May and throughout the summer. Then we partnered with the Tillamook County Master Gardeners (no fundraiser Garden Tour) so we brought the gardens to you. Volunteer groups organized to assist those needing groceries, grocery stores introduced delivery services; local food programs adapted as did restaurants to go, outdoor seating, and take-out programs kept our local restaurants afloat.
Then came September and the wildfires – the Pike Road Fire in Bay City burned just over 300 acres, and millions of acres were scorched throughout Oregon. Again Tillamook County residents came together in an amazing show of skill and strength of resources as logging companies and farmers gathered equipment to stop the fire, and donating so much food that organizers said "stop." An online fundraiser brought in thousands of dollars for our neighbors down south in Otis – where 300 homes were lost in the Echo Mountain fire.
Oh and then there was a little election …
There were some bright spots during 2020 – parents learned more about their children's education; there was a comet that graced our skies; more people planted gardens; and there was a record salmon harvest that means more high-quality protein available at our local food banks, communities "lightened up" with holiday light parades, and there is now a vaccine for COVID-19.
There are lessons to be learned from all the changes from 2020 – we learned to slow down, appreciate the simple things – friends, family, shared meals, hugs ….
We must all still be diligent with the 3 W's – wearing our masks, watching our distance and washing our hands – and limit our gathering sizes. The vaccine is on the horizon, but there is no "going back". We are only moving forward with a new-found knowledge about the value of "essential" workers — from the grocery store to the truck drivers and deliveries, of course our super-hero healthcare providers and law enforcement and first responders, and our teachers and educators. We've all had to learn new ways of doing things and it's uncomfortable, but necessary. And hey, we're doing it!

So here's our video compilation from 2020 — you can check out all of the videos on our YouTube channel. Watch for more content coming in 2021 – and let us know what you'd like to see, read and hear about in 2021. The Tillamook County Pioneer is THE news and information resource for Tillamook County – news you can use and information to keep you happy, healthy and safe.
My intentions are to focus on hope and doing the right thing in 2021.