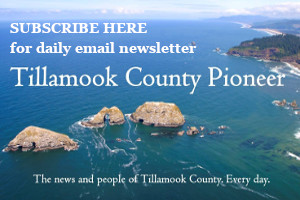 Tillamook, OR. – On Monday, March 9 the first free and open to the public North Coast Tourism Community Forum will take place at McMenamins Hotel in Gearhart. The event will begin at 10:30 am and end at 2:30 pm. The forum is free to attend, and a complimentary lunch will be served.
Residents and local businesses are all impacted by tourism. Overtourism in Oregon is currently a hot topic in certain parts of the state. The North Coast Tourism Management Network is offering this event for North Coast residents and tourism professionals to network and engage in a larger conversation about tourism.
"The North Coast is clearly entering a new part of its destination 'lifecycle', said Kristin Dahl, vice president of destination development for Travel Oregon. "Key to moving forward will be finding the right balance between the economic and social benefits of tourism, and the impacts that high visitation can have on traffic, local services, natural resources and quality of life."
Topics of discussion will also include the history of tourism on the North Oregon Coast, how tourism is currently impacting businesses and residents, tourism trends, innovative sustainable tourism practices and how other communities are addressing these issues.
There will be important updates from the North Coast Tourism Management Network as well as presentations by Travel Oregon staff. The North Coast Tourism Management Network represents 24 organizations and agencies on the North Oregon Coast from Astoria to Pacific City. This community forum is sponsored by Travel Oregon, Oregon Coast Visitors Association, Tillamook Coast Visitors Association, Astoria Warrenton Chamber of Commerce, City of Seaside and Cannon Beach Chamber of Commerce. Please register with Eventbrite:
https://www.eventbrite.com/e/oregon-north-coast-tourism-forum-tickets-91491464433
###
About North Coast Tourism Management Network (NCTMN)
NCTMN is a collaboration between Clatsop and Tillamook counties to address and mitigate issues related to tourism and its impact on north coast communities. The network is supported by Travel Oregon and the tourism organizations on Oregon's north coast. Tillamook Coast Visitors Association is the network manager for this organization.
For more information, contact Nan Devlin at nan@tillamookcoast.com