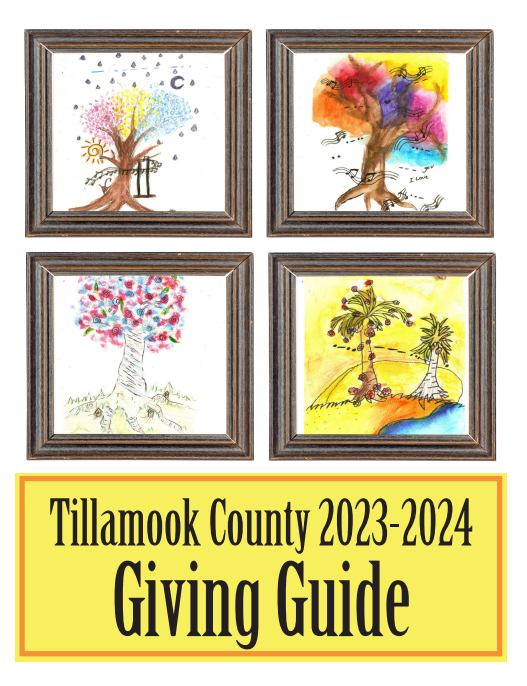 The Pioneer has been following issues and concerns about the county's ambulance service for several years prior to the pandemic, and more recently when the Fire Defense Board issued a statement of concern in October, 2021 (https://www.tillamookcountypioneer.net/ambulance-service-in-crisis-in-tillamook-county-says-tillamook-fire-defense-board/).  Recently, rumors and questions arose again that prompted the Pioneer to reach out to Adventist about the ambulance service. We received the statement that was published on 6/28/23 (see link below.)  Following the article's publication, we've had numerous emails and phone calls regarding the accuracy of the information. The Pioneer is committed to providing accruate information that benefits the community, and espeically when it impacts the health and safety of the community, so we have ensured that the details shared below are accurate and corroborated by several sources.
We are publishing the comments below anonymously because the EMTs/EMS employees (either former or current) fear retribution, not only within our community but the EMS community – everyone knows everyone, and being labeled as a whistleblower can greatly impact one's career. That being said, it shows the courage, commitment and bravery of these folks to come forward with this information.  They are putting their community before their own safety – oh, right, that's what they do EVERY DAY. The current staff at Adventist Ambulance and at our local Fire Departments are going to come when you call 911. Just be aware that it's because our fire departments have such strong, amazing EMS/EMTs (many of whom are VOLUNTEERS) that when/if an ambulance arrives, the patient will be triaged and given the best possible care. There are stories of patients (strokes, heart attacks, etc.) waiting 45 minutes to an hour (North County, Rockway Beach areas) for an ambulance to arrive.  There are many patients that are recommended to be transported by a private vehicle, instead of waiting for an ambulance … the community needs to be aware that there are currently only TWO ambulances available, and if they are transporting someone to the valley – there is only one. This could also explain the amoount of "Life Flights" recently as well.
Here are the statements from two former Adventist Ambulance employees.
Concerned EMT #1 – Tillamook, OR
An article from the Tillamook Pioneer was recently shared with me from a friend that currently works for Adventist Ambulance.
https://www.tillamookcountypioneer.net/adventist-health-tillamook-provides-update-on-hiring-event-ems-staffing-and-housing/
According to Adventist's press release, the ambulance department is only short 6 positions. As a citizen of this county, I want to clear this rumor and highlight the truth: Adventist Ambulance is far more understaffed than they are leading everyone to believe. Adventist Ambulance currently only has six full time paramedics left in their department. Their minimum number of paramedics should be 18. They currently only have five full time EMTs. This means of the 24 full time openings that the Ambulance department has, they have 13 full time openings. To further highlight this issue and provide clarity, Adventist Health is currently shutting down 2 ambulances a day, leaving only two of four ambulances available for 911 calls.
I am a proponent of honesty and integrity, like most of the citizens of this county. For full disclosure, I recently voluntarily left Adventist Health to join another nearby ambulance department due to the decisions of my superiors and my disagreement with those decisions. Lies and deceit are only just a few problems with the ambulance leadership. During ambulance department meetings, the ambulance director told staff to "shoot her in the face" with regard to complaints, and has told staff on several occasions "if you don't Iike the way this place is run, there is the door". But these details are irrelevant for the every day citizen. The major issue, is that when your grandmother, father, or son or daughter needs an ambulance, right now you may not get one.
I want my children to be healthy and to never require an ambulance. But if that day comes, I want there to be an ambulance available for them to potentially save their lives. To lie to the citizens of this county and to tell them that there is no problem with the ambulance service is not only despicable but shows the true colors of Adventist Health's leadership team – a lack of transparency and manipulation of the truth are only a few of their weapons they will use to ensure their reputation remains untarnished.
Statement from Concerned EMT #2 – Tillamook, OR
"Because the EMS community is a tight-knit one and I continue to live in Tillamook County, I appreciate that I can make a statement about the ambulance service situation at Adventist, and remain anonymous.  I feel strongly enough about bringing out the truth about the issues and situation to want to get this information out to the community.  It's about the community's right to know, their health and safety maybe at risk.  There is the definite possibility that you could call 911 and an ambulance will not be available for an extended period of time."
EDITOR'S NOTE:  We have numerous stories that have been shared with the Pioneer about 45 to one-hour waits for an ambulance.
"I'm not sure who did the math on the open positions, if they are including substitute per diem EMT/paramedics that come in twice a month as FTE (full-time equivalents) … there are only 6 paramedics and only 5 EMTs currently on staff – that's 13 open positions. The department is fully staffed at 24 positions. They are only staffing 2 ambulances."
EDITOR'S NOTE:  This explains why one of my questions went unanswered to Adventist, about how many ambulances are actually on duty, 24/7 in Tillamook County – by contract with the county it's supposed to FOUR – one staged in each zone.
"The statement about higher pay isn't exactly accurate either, especially with the overtime policy at Adventist. They don't pay for overtime by the hour it's a bonus that equates to half the compensation, but they require you to work overtime … we had asked for changes in the compensation – hiring bonuses, retention bonuses, and especially a change in how we were compensated for overtime. It was denied. It has been a revolving door with lots of turn-over at Adventist for over a year now."
"I left because I didn't agree with the leadership strategy.  Things are changing in the EMS industry and you need to be transparent, communicate with the community and collaborate to come up with solutions to make changes to the way we are delivering services.  Other ambulance services around the state are experiencing the same staffing issues, but they are adapting and making changes to be able to provide a safe level of service.  At Adventist, they are more concerned about 'protecting their reputation'  than they are in doing what's best for the community."
EDITOR'S NOTE:  We will continue to investigate this situation, gather additional statements and keep the community updated on addressing solutions. The County's contracted ambulance service provider is responsible to provide the level of service required by the signed service contract (Ordinance 41) and how they plan to remedy the shortfall as soon as possible.