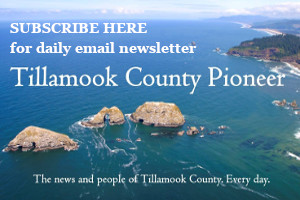 Michelle Jenck, M Ed joins Adventist Health Tillamook as director of community integration. Known locally for her work as the Tillamook County Wellness coordinator, this new role will provide additional support for Michelle as she continues to coordinate with community leaders, groups, and
individuals to improve the health and well-being of Tillamook County residents.
The community integration initiative is part of a new investment by Adventist Health across its service areas to improve individual well-being by investing in healthier communities. Adventist Health's recent acquisition of Blue Zones®, a pioneer in taking a systemic and environmental approach to improving the health of entire cities and communities, is a significant component of their plan to redefine the role of health organizations across America. Blue Zones' work in over 50 communities across the United States has been credited with double-digit drops in obesity, smoking and Body Mass Index, achieving millions of dollars of savings in healthcare costs.
As a long-time member of the hospital board, Michelle strongly supports Adventist Health's mission, vision and focus on community healing and hope. Michelle stated, "I am excited about this new role that allows me to integrate Adventist Health's focus on community health and well-being deeper into our community with additional resources and expertise."
"My vision is for Adventist Health to be a trusted partner in our communities. I believe the new director of community integration role demonstrates Adventist Health's commitment to stand alongside our partners in public health and in the larger community to bring health, wholeness and hope to the communities we serve," added Eric Swanson, President of Adventist Health Tillamook.
Creating strong partnerships that engage the community to embrace a healthy lifestyle began in 2015, with Tillamook County Wellness (formerly the "Year of Wellness"), a program of Tillamook County Public Health.
Leadership for this grass-roots population health improvement coalition includes Bill Baertlein of the Tillamook County Board of Commissioners and Marlene Putman of the Tillamook County Community Health Centers as well as many other local leaders from around Tillamook County.
Bill Baertlein, who spearheaded the Tillamook County Wellness program commented, "The vision of collaborating and sharing resources to improve health has been at the core of what we envisioned at the start of the program. As I look toward retiring from my role as a county commissioner, it is exciting to see us working together to improve the health of the community."
"This level of collaboration is something that we have hoped for since the start of Tillamook County Wellness. We are optimistic this new position and partnership will inspire other community partners to consider how they can invest resources to collaborate further in ways that support health in Tillamook," said Marlene Putman.
This significant move by Adventist Health as a company to invest in community integration comes at a time when public attention is especially focused on the interconnectedness of our health to that of our friends and neighbors in the face of the Coronavirus crisis. Post-pandemic, a focus on improving and strengthening community and public health will be more critical than ever. Michelle's new role will allow her to serve the
Tillamook community as not only the wellness coordinator but also as a leader within Adventist Health to develop community-driven health solutions.
Since 2015, Michelle has provided wellness consulting services for the Tillamook County Community Health Centers and Public Health Department, coordinating Tillamook County Wellness. "I am looking forward to integrating the objectives of Adventist Health's new Community Well-being Division with those of Tillamook County Wellness to continue the momentum and culture of wellness in Tillamook County."
Michelle holds a Master of Education in Health and Kinesiology, as well as certifications in behavior change and weight management coaching. She has worked as a fitness instructor in multiple disciplines for over 20 years, also serving as a governing board member for Adventist Health Tillamook for much of that time. She is a passionate advocate for community health, social responsibility and early childhood intervention.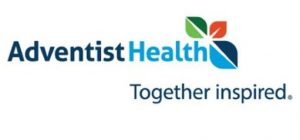 Adventist Health Tillamook is part of Adventist Health, a faith-based, nonprofit integrated health system serving more than
80 communities on the West Coast and Hawaii. Founded on Seventh-day Adventist heritage and values, Adventist Health
provides care in hospitals, clinics, home care agencies, hospice agencies and joint-venture retirement centers in both rural
and urban communities. Our compassionate and talented team of 37,000 includes associates, medical staff physicians, allied
health professionals and volunteers driven in pursuit of one mission: living God's love by inspiring health, wholeness and
hope. Together, we are transforming the American healthcare experience with an innovative, yet timeless, whole-person
focus on physical, mental, spiritual and social healing. AdventistHealthTillamook.org