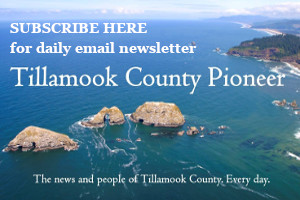 Photos by Cannon Beach RFPD – The vessel that was left abandoned near the mouth of the Columbia River after the couple and their dog were rescued by the Coast Guard has come aground on Cannon Beach today March 1st.
Statement from Cannon Beach Rural Fire Protection District: A couple was rescued by the Coast Guard after the couple had safety concerns crossing the bar with their 44-foot boat.
Coast Guard determined that conditions were unsafe to tow the vessel. They decided to hoist the boaters from the vessel early Saturday morning, Feb. 29th.
We ask everyone to please leave the boat alone. In the past when boats have washed up, individuals have looted the boats. These are still private property and should be left alone until the salvage company can come retrieve it for the family.
This is State Park Property, and Oregon State Police Jurisdiction.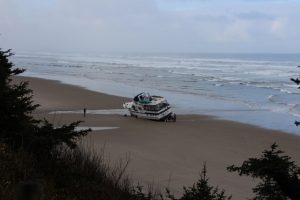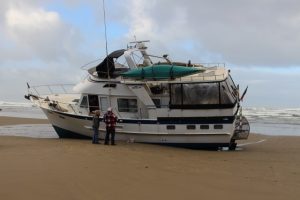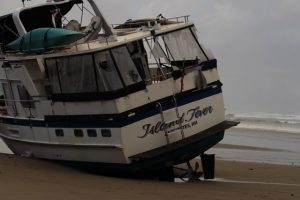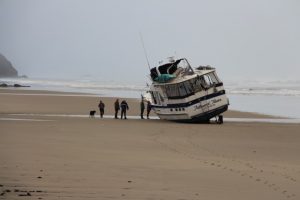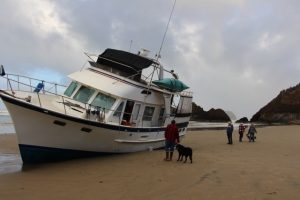 For the full story and video of the rescue, click the click below.
https://www.tillamookcountypioneer.net/coast-guard-rescues-2-people-1-dog-from-vessel-off-oregon-coast/