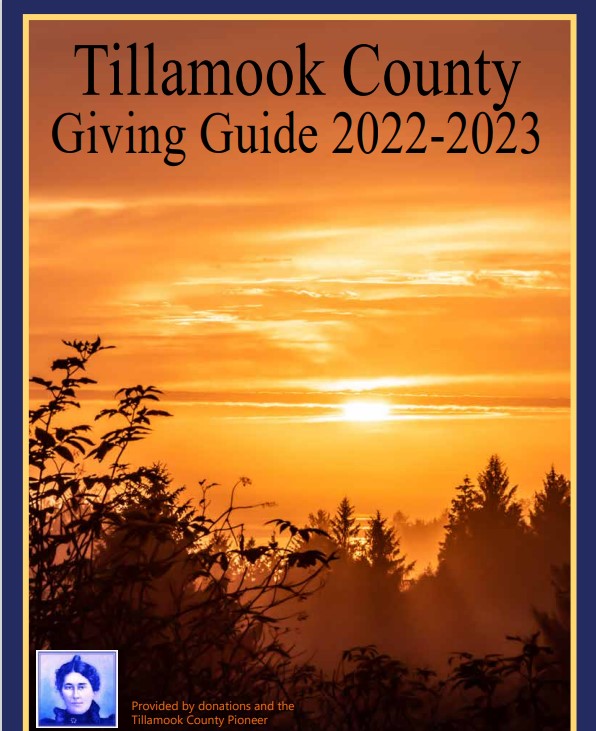 To clarify, these are not who I want to win but who I think will win. I base this on the Academy's trends, its susceptibility to borderline bribery, and the general voting system while keeping my personal preferences at bay. Some categories I skipped because I didn't have time to see the nominees.
The 95th Academy Awards will be presented on Sunday, March 12, 2023, at 5 pm PDT in a ceremony held by the Academy of Motion Picture Arts and Sciences at the Dolby Theatre in Los Angeles, hosted by Jimmy Kimmel, and will be aired on ABC.
And the winner is …
BEST SOUND
Nominees: Top Gun: Maverick; Avatar: The Way of Water; The Batman; Elvis; All Quiet on the Western  Front
One of the worst decisions of the Academy is combining best sound editing and sound mixing under one category. Editing is fine tuning the sound, the best being Top Gun. Mixing is taking that audio assembling those sounds into a cohesive flow, the best being Avatar. However, if we're going to lump everything together, Top Gun will win.
BEST PRODUCTION DESIGN
Nominees: Babylon; Avatar: The Way of Water; Elvis; The Fablemans; All Quiet on the Western Front
All have a solid chance of winning whether it's creating new worlds or replicating existing ones. Ultimately, Babylon should have the edge replicating sets from Hollywood's golden years, a major pull for voters.
BEST CINEMATOGRPAHY
Nominees: Elvis, Tár, Empire of Light, All Quiet on the Western Front, Bardo
Batman, Top Gun, Avatar, and The Fablemans all got snubbed with only Tár deserving. Usually, this award goes to the most realistic and gritty film, so All Quiet is my prediction but Tár wouldn't surprise me.
BEST HAIRSTYLE AND MAKEUP
Nominees: The Batman; Black Panther: Wakanda Forever; Elvis, The Whale
Everything Everywhere All At Once (EEAAO) feels absent. The Batman has a solid chance to this award as a token. The Whale, however, is my pick given its paired with Fraser's nominated performance.
BEST COSTUME DESIGN
Nominees: Babylon, Black Panther, Elvis, Everything Everywhere All At Once, Mrs. Harris goes to Paris
Another a toss-up between Babylon and Elvis, with the latter winning for recreating something the voters already know.

BEST EDITING
Nominees: The Banshees of Insherin, Elvis, Everything Everywhere All At Once (EEAAO), Tár
One of the more solid lists, though EEAAO is more deserving than Elvis. Banshees and Tár may not be as flashy, but they're effectively nuanced. Top Gun will take the gold, having the biggest hurdles to overcome and how key cohesion was to its set pieces
BEST VISUAL EFFECTS
Nominees: All Quiet on the Western Front; Avatar; The Batman; Black Panther; Top Gun
Avatar. No explanation needed.
BEST LIVE ACTION SHORT
Nominees: An Irish Goodbye, Ivalu, Le Pupille, Night Ride, The Red Suitcase
See my original review for my thoughts on each short. https://www.tillamookcountypioneer.net/drews-reviews-oscar-shorts-live-action-2023/
While Night Ride is my personal favorite, I think Le Pupille will win, given Disney having sway and its classical feel.
BEST ORIGINAL SCORE
Nominees: All Quiet on the Western Front, Babylon, Banshees, Everything Everywhere All At Once (EEAAO), Fablemans
Michael Giacchino was robbed for The Batman. Everything is competent, but not the most memorable, with on exception. Justin Hurwitz was an absolute force in Babylon, so this should be an easy W.
BEST ORIGINAL SONG
Nominees: "Applause" (Tell it like a Woman); "Hold my Hand" (Top Gun); "Lift Me Up" (Black Panther); "Naatu Naatu" (RRR); "This is Life" (EEAAO)
This category is reserved for acclaimed films that the Academy doesn't nominate in other areas. Most of these songs play in the background or over the credits, so "Naatu Naatu" should give RRR the prize given it's a musical number.
BEST ANIMATED FEATURE
Nominees: Pinocchi; Marcel the Shell; Puss in Boots; The Sea Beast; Turning Red
Unlike other categories, voters are not required to watch every nomination, so opinions tend to skew to Disney who has an iron grasp on the award. Puss in Boots has more momentum, though. However, I believe GDT's name and Academy membership swing voters over.
BEST INTERNATIONAL FILM
Nominees: All Quiet; Argentina, 1985; Close; EO; The Quiet Girl
When one of these is nominated for Best Picture, it's all but guaranteed to win this award. All Quiet easily.
BEST ORIGINAL SCREENPLAY
Nominees: Banshees; Everything Everywhere All At Once (EEAAO); Fablemans; Tár; Triangle of Sadness
Usually awarded to directors who also wrote the script and are unlikely to win Best Director. Hence, my pick is the Daniels from EEAAO, action direction rarely wins and is the easiest for the studio to campaign for.
BEST ADAPTED SCREENPLAY
Nominees: All Quiet; Glass Onion; Living; Top Gun; Women Talking
Rian Johnson may had lost for Knives Out, but such momentum and the story's relevancy should snag him the Oscar.
BEST SUPPORTING ACTRESS
Nominees: Angela Basset; Hong Chau; Kerry Condon; Jamie Lee Curtis; Stephanie Hsu
In recent years, acting awards go to the aging star without a previous win but with great reverence in the industry. Basset had the more emotional performance, but Curtis has more recognition, giving her the edge.
BEST SUPPORTING ACTOR
Nominees: Brendan Gleeson (Banshees);  Brian Tyree Henry (Causeway); Judd Hirsch (Fablemans); Barry Keoghan (Banshees); Ke Huy Quan (EEAAO)
Same rules apply. Brendan Gleeson starred in an interpersonal character drama, so he should win his first Oscar as well.
BEST ACTRESS
Nominees: Cate Blanchett (Tár); Ana de Armas (Blonde); Andrea Riseborough (To Leslie); Michelle Williams (The Fablemans); Michelle Yeoh (EEAAO)
Michelle Yeoh is the most deserving, given the versatility of the role. However, voters tend to lean toward performances in more prestigious films, and a majority white voter base almost always votes for the white actors. It hurts, but I think Blanchet or Risborough will snub Yeoh.
BEST ACTOR
Nominees: Austin Butler (Elvis); Colin Farrell (Banshees); Brendan Fraser (The Whale); Paul Mescal (Aftersun); Bill Nighy (Living)
Butler played an historic figure, and Fraser has the heartwarming story. Farrell, however, has more recognition and a greater film streak. Both Banshee performers will win the same night.
BEST DIRECTOR
Nominees: Martin McDonagh (Banshees); Daniel Kwan & Daniel Scheinert (EEAAO); Steven Spielberg (Fablemans); Todd Field (Tár); Ruben Östlund (Triangle of Sadness)
The Daniels will be snubbed. Spielberg has a clear shot, but voters rarely give previous winners another one. I suspect Todd Field takes it for directing Blanchet; he did a great job in his own right, just not as groundbreaking like EEAAO.
BEST PICTURE
Nominees: All Quiet; Avatar; Banshees; Elvis; Everything Everywhere All At Once (EEAAO); Fablemans; Tár; Top Gun; Triangle; Women Talking
Two crucial factors: voters don't have to watch everything, and voting is a tier list. Hence, action films may either be skipped or ranked lower on lists, taking them out of the running. In recent years, the award goes to a film featuring a minority group and having a prestige feel. The Fablemans, centering on a Jewish family and an emphasis on filmmaking itself, matches this perfectly and will be the overall winner.