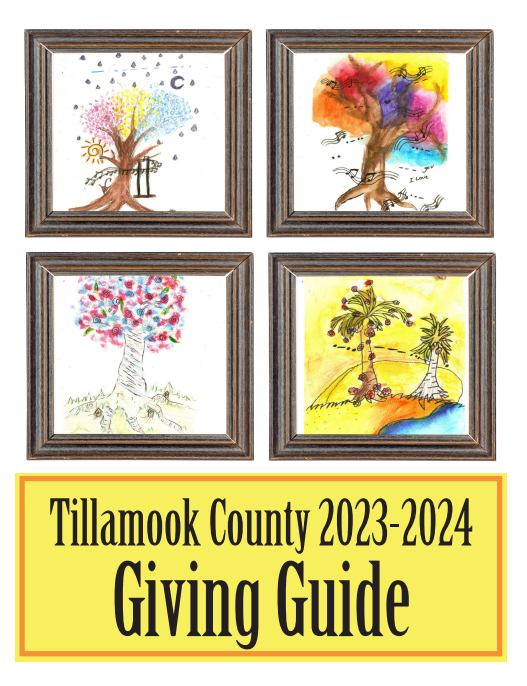 By Gordon McCraw, Meteorologist for the Tillamook County Pioneer
Tuesday, November 1, 2022
The slow moving front and its rain has pushed off to the south and east then some colder, unstable air poured in, and that combined with a trough of low pressure moving in causing some showers and isolated thunderstorms, some with small hail and gusty winds. So, we continue to have a chance of showers with possible thunderstorms and small hail, especially over the coastal waters this evening and tonight as the trough moves across, otherwise light winds, the low down near 37 and the snow level drops to near 2500'.
The trough will move off to the east tomorrow so the shower/thunderstorm threat slowly eases under mostly cloudy skies, winds becoming northwesterly 4-8, the high struggles to reach 50, high pressure starts to move in. The improving conditions means tomorrow night will bring partly cloudy skies with light winds allowing for radiational cooling, the low drops to near 34.
Thursday starts out fair and dry and we see easterly winds 4-8, the high near 50 and the snow level remains around 2600'. By Thursday afternoon though, we are watching another trough of low pressure dropping down from the Gulf of Alaska and that flattens the ridge which opens the door for the next system that starts to increase the rain chance that afternoon.
It looks like a combination of factors pulls up some warmer tropical moisture and we see a moderate to strong atmospheric river setting up giving us moderate, occasionally heavy rain over the area Friday, Saturday and Sunday. This could bring some periods of Urban and Small Stream Flooding during the heavy rain periods, especially with clogged drains and culverts from the falling leaves. It is also possible, depending on which watersheds the hose (areas of greater rainfall totals) is pointed at, that rivers could see rapidly increasing flow rates, some possibly reaching Action Stage over the weekend. In addition to the heavy rain, we could see some strong gusty coastal winds and we could again see high and dangerous surf conditions along our beaches. Add to the concern that the weekend's tides are also reaching above the 9' levels, so this could aggravate the flooding and high surf concerns, especially as these conditions typically cause some higher tide anomalies.
Now we still have a few more model runs between now and Friday to better determine which area(s) will see the highest rainfall totals and what those totals might be. As many already know, this can make a big difference in the outcome. At this point, it is good to start thinking about and discussing your flood plan. If you are at home or work, and/or you own a business, what will you be doing, and when? History tells us that even if this event doesn't cause any flooding, now is a great time to review or develop that plan. Flooding is a common fall/winter event for Tillamook County.