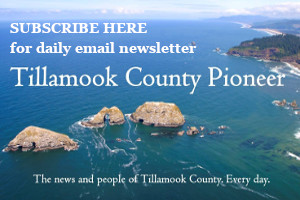 Hope you're ready for some Christmas cheer!!! North County Light Parade is this Saturday, December 17th starting at 7pm! See attached maps for our route. Hwy 53 to Wheeler first, then to Manzanita, back to Bayside Gardens, then Northfork to Mcdonald rd. We're all very excited!! Santa has made time in his busy schedule to join us!!! And guess what….it's not forecasted to rain and blow 50mph!!!!! Hooray for Christmas miracles!!
Participants can line up at Troutman's house starting at 6:30 or if you're large profile, you can meet at Mohler store and merge with us when we go by.
North County Light Parade Route Maps: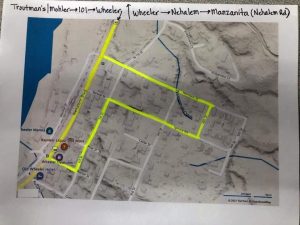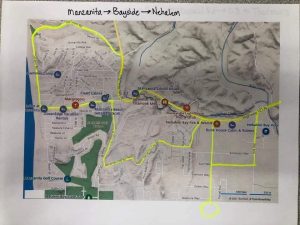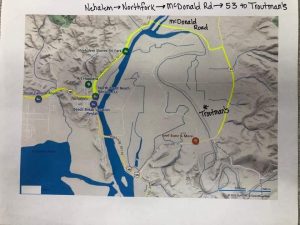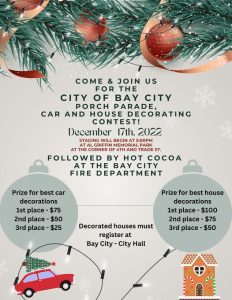 Bay City Porch Parade – Join us for the annual Christmas Porch Parade
December 17th @ 5:00 pm, staging will begin at Al Griffin Memorial Park followed by hot chocolate at the Bay City Fire Hall.
There will be a contest and prizes for best decorated house and best decorated vehicle. Please register for house decorating contest at City Hall.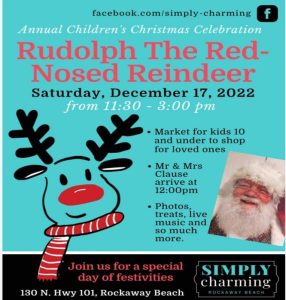 Simply Charming, located at 130 Hwy 101, Rockaway Beach, will be Hosting their annual event Rudolph the Red Nosed Reindeer Saturday, December 17th from 11:30am-8pm. Volunteers from the United States Coast Guard, Tillamook Bay Station will be assisting with this event throughout the day.
This is a favorite for kids because there is a market for kids 10 and under to do their shopping! Mr. and Mrs. Claus arrive at noon. Live music and more surprises throughout the day! Be sure to stop in!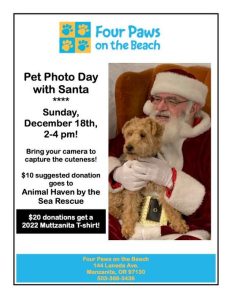 Santa at Four Paws at the Beach in Manzanita – Sunday December 18th from 2 to 4 pm – Photos with your pet to benefit Animal Haven by the Sea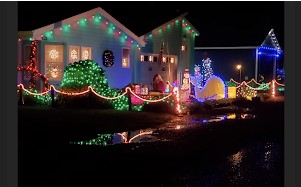 HOLIDAY LIGHTS — Be sure to enter your holiday light display in the Lighting Up Tillamook County contest. Looking for the best lighting displays?
Check out the map … https://www.tillamookcountypioneer.net/enter-now-lighting-up-tillamook-county-contest-entry-form-link-to-holiday-lights-map-holiday-happenings/
MORE EVENTS: https://www.canva.com/design/DAFSKYcPrVc/tvP2oyZmg2_X1TpgdGMKQg/view?utm_content=DAFSKYcPrVc&utm_campaign=designshare&utm_medium=link2&utm_source=sharebutton&fbclid=IwAR3rie-Q_kc9fUz7Bz2kCSuPqFU95sYxzfLf4-saahgTLg4bXbtCwUKz3Xc