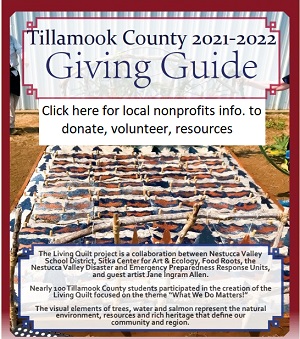 By Jim Heffernan
When most white people think of MLK day, I believe they're either annoyed at banks and post offices being closed or grateful for the day off or the extra pay.  I'm sure there are some who are even unsure what MLK stands for – Martin Luther King, Jr.
Many of his words reverberate in my head and I can still remember the sick feeling I had when he was shot April 4, 1968.  I was 22 years old, stationed in England, and appalled that it could happen in my country.  When Bobby Kennedy was killed two months after King, I questioned if I even wanted to return.
I did return (like I had a choice, 2 years left on enlistment) and am glad that some of what he strove has come to pass and saddened that many of his goals for all Americans seem to be forever out of reach.  I think that's an important distinction, Martin Luther King wanted equality for blacks, but that was really secondary to him wanting equality for all Americans.
I really know little of the man.  Let's lean on Wikipedia and the internet to learn more.
Martin was born in Atlanta in 1929 (originally named Michael, like his father). the son of Michael King Sr.  Two years after the birth of his son, Michael Sr. became pastor of Ebenezer Baptist Church in Atlanta.
In 1934, Michael Sr. traveled to Germany on a trip sponsored by the Baptist World Alliance (BWA).  Hitler's rise to power began in 1933 and ominous changes were already apparent in Germany.  I had to be impressed with the statement made by the BWA at the end of the conference, "This Congress deplores and condemns as a violation of the law of God the Heavenly Father, all racial animosity, and every form of oppression or unfair discrimination toward the Jews, toward colored people, or toward subject races in any part of the world."
When his father returned, he had his and his son's names changed from Michael to Martin Luther.
In 1944, Martin Jr. was 15 and a junior in high school. He gave his first public speech at a contest sponsored by the Colored Elk's in Dublin, Georgia.  He won the contest with a speech that contained these lines1, "America gave its full pledge of freedom seventy-five years ago. Slavery has been a strange paradox in a nation founded on the principles that all men are created free and equal.  Finally, after tumult and war, the nation in 1865 took a new stand–freedom for all people.  The new order was backed by amendments to the national constitution making it the fundamental law that thenceforth there should be no discrimination anywhere in the "land of the free" on account of race, color, or previous condition of servitude.
On the bus ride home (140 miles), Martin and his teacher were forced to stand so that white people could have their seat.
He continued his education, first at Morehouse University, then followed by Crozer Theological Seminary where he got his bachelor's degree.  He then went on to Boston University where he received his Ph.D. in 1955.  In 1954, he became pastor at the Dexter Avenue Baptist Church in Montgomery, Alabama.
Wherever there was a flashpoint in the struggle for civil rights, Martin Luther King was there.  His itinerary in the years between 1955-1968 reads like a history of the civil rights movement.  Montgomery, Atlanta, Birmingham, Washington, Chicago, New York, Selma, and finally, Memphis.  He was arrested 29 times.  One of his arrests may have been what pushed Kennedy of the top in the very close election of 1960.  He was arrested, along with dozens,  at a sit-in in Atlanta in October of 1960.  Everybody but King was released within days, King was sentenced to 4 months of hard labor.  King's staff appealed to Nixon and Kennedy for help.  Nixon demurred, but Kennedy directed his brother Bobby and Sargent Shriver to put pressure on Georgia officials and King was released 2 days later.  This led to Martin Luther King, Sr. to openly endorse Kennedy.
All this activity was interspersed with wonderful speeches.  His most famous, the "I have a dream"2,3 speech was delivered to a crowd of 250,000 on the Washington Mall.
His most poignant speech was at Memphis the day before he was shot to death.  It ended with the line,  "I may not get there with you. But I want you to know tonight, that we, as a people, will get to the promised land. So I'm happy, tonight. I'm not worried about anything. I'm not fearing any man. Mine eyes have seen the glory of the coming of the Lord."
As part of this project, I ended up listening to his speeches.  I was deeply moved.  I think you should hear them too.
Yes, listen to his speeches, but more than that, do what you can to finish what his life was about.  Raise your voice against discrimination.  Raise your voice when they try to chip away at our right to vote.  Honor his birthday with action – as his 14-year-old granddaughter said in a speech today, "Do not celebrate, legislate."  There are calls to volunteer today to honor him, but it seems that my volunteering and being of service EVERY DAY would be the best way to do that.
Honoring Dr. King's life calls all of us to service. Here are a few suggested volunteer opportunities to help others in your community – on any day, not just MLK Day:
Stand Up Against Hunger. Throughout our communities, many people struggle with hunger every day. Finding a food pantry or food bank near you and learn what you can do to address food insecurity in your community.
Inform and help others get vaccinated. Throughout our communities, some may still not have the information, tools or resources they need to get vaccinated or boosted. Serve others by starting a kind conversation and offering your help. Click here for vaccine information by county, and click here for testing locations.
Welcome newcomers into our communities. Honor Dr. King by helping Afghan families land on their feet.
Remember and honor servicemembers
Make and deliver hygiene kits to the homeless
Provide a healthy, hearty meal for an elderly or shut-in neighbor
Do something really simple, but huge, like reading a book to a child
Oregonians may also go to AllforGood.org and SOLVE Oregon to search for nearby volunteer opportunities.
Full text of this speech, "The Negro and the Constitution" can be found at  https://kinginstitute.stanford.edu/king-papers/documents/negro-and-constitution
 Audio recording of "I Have a Dream" speech can be found at https://www.youtube.com/watch?v=ARvrvJV4th4  I have a dream and on Spotify
Transcript of I have a dream speech can be found at  https://www.americanrhetoric.com/speeches/mlkihaveadream.htm
Audio of "Mountain Top Speech" can be found at https://www.youtube.com/watch?v=DKWCxKq0i1k  mountain top speech and on Spotify
Transcript of "Mountaintop" speech can be found at https://www.afscme.org/about/history/mlk/mountaintop  text
Four books that taught me a lot about race.
High on the Hog: A Culinary Journey from Africa to America by Jessica B. Harris  2012  (Looks something like a cookbook, but contains a lot of information on how slaves invented a  lot of our culinary culture and the conditions they endured to do it)  Also streaming series on Netflix
2.  The Warmth of Other Suns: The Epic Story of America's Great Migration by Isabel Wilkerson  2010  (Tells how and why how 6 million blacks left the south for up north and out west)
Caste: The Origins of Our Discontents  by Isabel Wilkerson 2020  (Compare position of blacks in our society with India and Nazi Germany, very revealing)
The 1619 Project: A New Origin Story Hardcoverby Nikole Hannah-Jones  (Creator) 2021  (History from the black viewpoint, it's about time) (still reading this one, big book, big ideas)