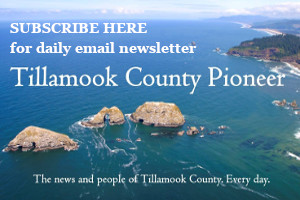 EDITOR'S NOTE:  On the top of this list should be Neal's own new book "Be the Change – One Random Act of Kindness at a Time" – everyone needs this book for 2023. It provides Neal's "Words of Wisdom" about finding purpose, giving back and so much more.  Here's the link to the Pioneer's review of the book – and how to order.  https://www.tillamookcountypioneer.net/neal-lemerys-new-book-be-the-change-one-random-act-of-kindness-at-a-time/ Now, here's Neal's list of worthwhile books of 2022: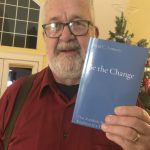 by Neal Lemery
A Handbook for Love, by Alexandra Mason. This just published book will be a classic about the joys and purposes of love, and who we are as humans. While Sandy is a good friend, this book is already one of my objective favorites for 2022.  It is a celebration of love and gives depth and richness to our humanity.  It is one of those books I'll keep coming back to for both its wisdom and beautiful writing.
Project Hail Mary, by Andy Weir. He's my favorite science fiction writer, and I greatly enjoyed The Martian and Artemis. His latest is an exploration of climate disaster, alien plagues, and intelligent life on other planets. This is a page turner, and a great mystery novel, yet raises profound questions about the destiny of the human race.
Between the Listening and the Telling: How Stories Can Save Us by Mark Yaconelli. He's a professional listener and healer of social trauma, and offers wisdom on how we cope with anxiety, trauma and disasters.  Yes, one person can change the world and Yaconelli is a master, using the power of story and empowering others to share their experiences and inspire us. He offers us a rich storehouse of wisdom to heal.
Free: Two Years, Six Lives, and the Long Journey Home, by Lauren Kessler. One of my heroes, Professor Kessler gives voice to the imprisoned and the forgotten, reminding us that human beings inhabit our prisons and have profound stories to share with us. She takes on the issues of how we bring the imprisoned back into society to live productive and healing lives.  Her teaching of writing behind bars and the stories she shares should inspire us all to advocate for prison reform.
Universal Human: Creating Authentic Power, Gary Zukov.  The famed author of the classic The Seat of the Soul looks at changing society and empowering one's personality to energize social transformation. "A new human consciousness is replacing the old human consciousness. Authentic power—the alignment of the personality with soul—is replacing external power, the ability to manipulate and control. Zukav explains that the potential of a new era of humanity based on love instead of fear is upon us, but only we can bring it into being." (Goodreads)
Men Without Woman, by Haruki Murikami.   One my favorite writers of provocative short stories and novels, Murikami always gives me a stimulating experience in reading, unexpected and enticing.
"Across seven tales, Haruki Murakami brings his powers of observation to bear on the lives of men who, in their own ways, find themselves alone. Here are vanishing cats and smoky bars, lonely hearts and mysterious women, baseball and the Beatles, woven together to tell stories that speak to us all.
"Marked by the same wry humor that has defined his entire body of work, in this collection Murakami has crafted another contemporary classic." (Goodreads)
The Knight in Rusty Armor, by Robert Fisher.   This is a powerful allegory that delivers a strong message about self-esteem and self-actualization.  A friend who was struggling with self image read this and told me he finally understood what I was trying to say to him about life. It is a message we all need to hear.
"Not since Jonathan Livingson Seagull first enthralled the reading public has there been a story that captivated the imagination so thoroughly as The Knight in Rusty Armor.
"It's a lighthearted tale of a desperate knight in search of his true self. His journey reflects our own–filled with hope and despair, belief and disillusionment, laughter and tears. Anyone who has ever struggled with the meaning of life and love will discover profound wisdom and truth as this delightful fantasy unfolds.
"The Knight is an experience that will expand your mind, touch your heart, and nourish your soul." (Goodreads)
Nose Dive: A Field Guide to the World's Smells, Harold McGee. "Here is a story of the world, of all of the smells under our collective nose. A work of astounding scholarship and originality, Nose Dive distills the science behind the smells and translates it, as only McGee can, into an accessible and entertaining guide. Incorporating the latest insights of biology and chemistry, and interwoven with personal observations, McGee reveals how our sense of smell has the power to expose invisible, intangible details of our material world and life, and trigger in us feelings that are the very essence of being alive." (Goodreads)
Different: Gender Through the Eyes of a Primatologist. Frans DeWaal. "In his classic conversational style and a narrative rich in anecdotes and wry observations, de Waal tackles topics including gender identity, sexuality, gender-based violence, same-sex rivalry, homosexuality, friendship, and nurturance. He reveals how evolutionary biology can inform a more nuanced—and equitable—cultural understanding of gender. Ultimately, he argues, our two nearest primate relatives are equally close to us, and equally relevant. Considering all available evidence, we can learn much about ourselves and embrace our similarities as well as our differences." (Goodreads)
On Guerrilla Gardening: A Handbook for Gardening Without Boundaries, by Richard Reynolds. He gives us permission to be rebels with hand trowels and pruners, as he tells stories of social uprising and consciousness raising by beautification and environmental reform in the form of activist gardening.  He shows how to transform trashy lots and open space into places of serenity, contemplation and urban greenery, thereby revitalizing neighborhoods and raising the spirits of local residents, sometimes in the dark of the night.
Now is the Time for Trees: Make an Impact by Planting the Earth's Most Valuable Resource by Don Lambe and the Arbor Day Foundation. This is a useful handbook for adding trees to any landscape, with valuable advice on selecting trees, preparing the ground and maintaining your new forest.