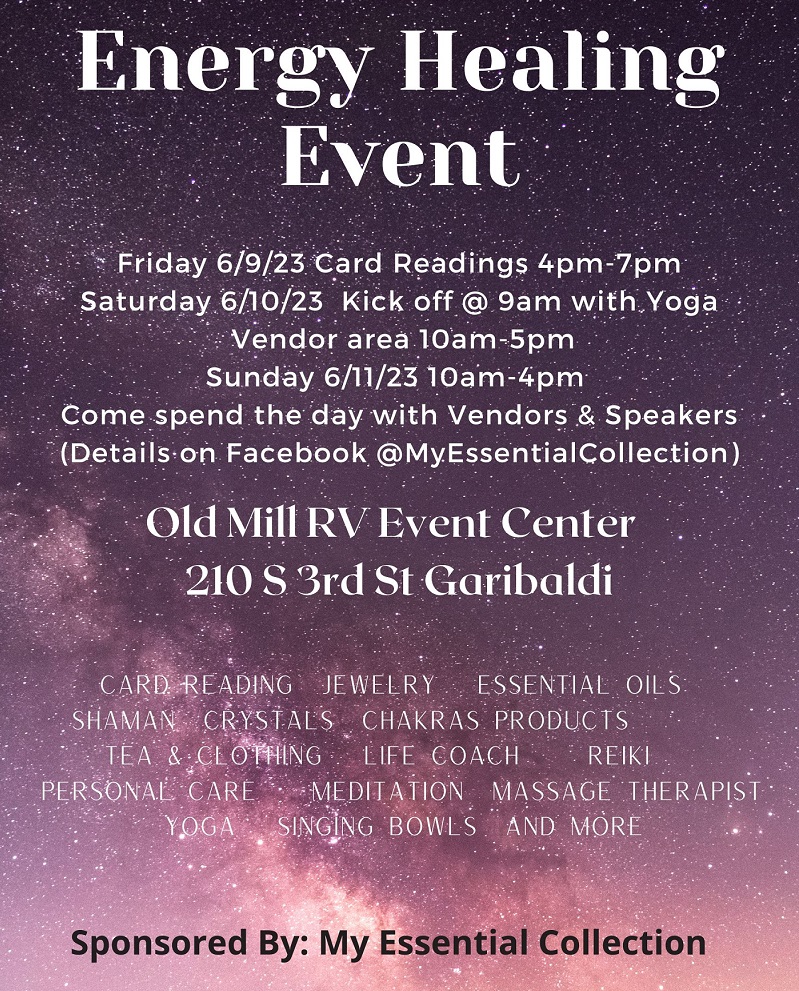 Nehalem Solidarity with Black Lives Matter on Saturday, June 20
(organized by members of the Nehalem community)
Join us for a peaceful gathering in downtown Nehalem on Saturday, June 20, from 12:00 -1:00 p.m.
We will be maintaining physical distance while holding signs as we stand along the sidewalks by the public parking lot at the corner of Hwy 101 and North Fork Rd. Bring a sign, your mask, and your family. We intend to be safe and respectful, spacing ourselves out at least six feet apart on the sidewalks, obeying traffic regulations, and not engaging in profanity or negative responses. There will be designated event monitors to assist with information and any other needs during this peaceful assembly. Please park away from the event site and do not block commercial parking. Don't forget a water bottle and weather-appropriate clothing. The rally will go on –rain or shine. Tell your friends! We look forward to coming together in community to show rural support for all communities of color.
Thanks to OPB, The Oregonian, the Tillamook Headlight Herald, and the Tillamook County Pioneer for their recent forest waters coverage.
Please support these media outlets. We appreciate their coverage. Read about corporate timber's theft from Oregonians by not paying their fair share of Oregon state and county taxes. Having grown up in Coos County during the 50's and 60's, I remember my mother complaining that timber companies were not paying their fair share of taxes. She was right, then, and today, they are paying substantially less.
In a major news partnership, OPB, The Oregonian, and ProPublica have teamed up to produce reports about critical issues threatening Oregon communities and forests as a result of corporate ownership of most private forestland and the paucity of taxes these timber companies
pay. The theme of the reports can be summarized as: "Big money bought the forest. Small rural communities are paying the price."
These stories are a follow-up to Rob Davis' 2019 award-winning Polluted by Money series, which highlighted the way timber company campaign donations lead to timber power in Salem.
-Recent report by Tony Schick on Oregon Public Broadcasting:
https://www.opb.org/news/article/oregon-investigation-timber-logging-forests-policy-taxes-spotted-owl/
-Front page stories on Sunday, June 14, and Wednesday, June 17, in The Oregonian
https://projects.oregonlive.com/timber/
-Read in the April and the May Hipfish: "NCCWP Asks You to Ask the Gov to Stop Spraying." https://www.hipfishmonthly.com/2020/04/april-2020/. https://www.hipfishmonthly.com/wp
content/uploads/2020/05/520.pdf
-Read Glenna Gray's powerful story about Weyerhaeuser spraying adjacent to Nehalem and see Jordan Gulaskey's
public service announcement published online in the Tillamook County Pioneer.
Weyerhauser Sprays Clear-cut without NotifyingNeighbors
-Read this Eugene Weekly story that's still relevant: https://www.eugeneweekly.com/2012/02/24/eugene-weekly-coverstory-8-30-07
ALERT: Support needed to protect Oregon's forest waters in the upcoming Oregon Legislature special session.
Governor Kate Brown has called a special legislative session that will start on Wednesday, June 24. New forest waters legislation is being proposed for this session, a follow-up to the Memorandum of Understanding agreement. A statement from Oregon Wild says:
"Oregon's logging laws have long fallen short when it comes to protecting salmon habitat, water quality, and forest communities. The recent MOU breakthrough agreement promises a step forward for the Oregon Forest Practices Act, but we need the Oregon Legislature to follow through and implement these important reforms. Protect Oregon's forest waters in the Special Session."
Click here to read more and send an alert to the Oregon Legislature https://secure.everyaction.com/oNtel9y3kEqFo6PApYrrWA2



Our name, North Coast Communities for Watershed Protection (formerly known as Rockaway Beach Citizens for Watershed Protection),
reflects our working together on a regional basis to seek better protections for the water we drink, the air we breathe, and the forests we love.

https://www.facebook.com/rockawaybeachcitizens