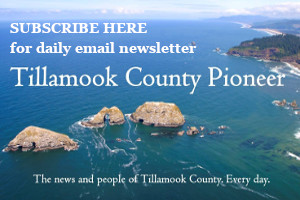 Campfires are a much-loved camping tradition. But, our drier and hotter spring and the long-term forecast for the same conditions during the next three months may mean that open flames, charcoal briquettes, and campfires will be prohibited at some point this summer in Oregon State Parks to keep us all safe and prevent catastrophic wildfire. Wildfire weather conditions change rapidly and open flames and charcoal briquettes may be allowed at breakfast but prohibited by dinner.
You can get ready now.
Even when campfires are banned, propane fire rings, stoves, and other cooking devices that use propane or liquid fuel and are valve-operated usually are allowed in campsites and day-use areas. If you don't have those, or if a ban is extended to cover even those devices, think about the food and other items you may need if this happens before you arrive at your campground, or if it should happen during your trip. Will you need extra clothes for cool mornings and evenings? What about food preparation? Be sure to bring along food items that don't require reheating or cooking.
Know before you go
You can find the latest Oregon State Parks campfire information by park at our 2021 campfire restrictions web page
https://stateparks.oregon.gov/index.cfm…
. If you're in the campground, look for campfire information flyers or ask a park ranger or campground host for the current campfire and open flame information. Remember, smoking is banned in Oregon State Parks outside vehicles and your tent or RV.
Be extremely careful with fire at all times. We hope your summer stay at an Oregon State Park campground is a good one.