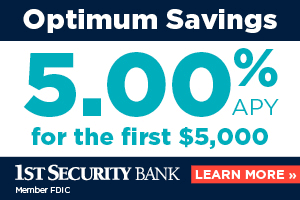 Wheeler, OR – October 4, 2021: Rinehart Clinic was notified last week that it will receive $512,012 in grant funding through the American Rescue Plan Capital Improvement Awards. The purpose of the grant is to help modernize health centers and support underserved communities. Rinehart Clinic was one of nearly 1,300 federally-funded Community Health Centers across the country that received this critical funding.
The funding is an important step forward in planning efforts for a new, updated facility. The Rinehart Clinic Board of Directors and administrative staff have been in discussions with the Nehalem Bay Health District Board and CEO for the past year regarding the possibility of upgrading and/or relocating the clinic and pharmacy. The current Rinehart Clinic facility is located on the Nehalem Bay Health District campus and the clinic rents the building from the district.
The Nehalem Bay Health District recently purchased a vacant property in Wheeler adjacent to U.S. 101 that could be a prime location for a new updated building. Discussions about the potential for moving Rinehart Clinic & Pharmacy to this site are in the preliminary stages.
Much more discussion is needed before the project moves forward, and additional funding will be needed as well, but this grant award is a critical first step.
For more information on the grant award, visit: https://www.hhs.gov/about/news/2021/09/28/biden-harris-admin-providers-nearly-1-billion-in-arp-funding-to-modernize-health-centers.html
For more information on future plans on the property purchased by the Nehalem Bay Health District, visit: https://www.tillamookcountypioneer.net/nehalem-bay-health-district-wheeler-property-acquisition-furthers-districts-strategic-plan-new-member-joins-health-district-board/