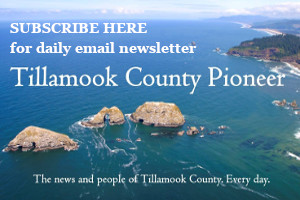 SOS Tillamook—the Prevention Program of Tillamook Family Counseling Center, is excited to once again be gathering artwork from local students to be featured in the 2023 Tillamook County Calendar.  The theme this year "Reconnecting with my Community" is open to students of ALL AGES.
ACCEPTING ARTWORK FROM ALL AGES K-12:  Using creative mediums (drawings, digital art, poetry, photos) – show how we can reconnect with our community. From the submissions, 13 drawings will be selected to be featured in the calendar, which is mailed to every address in Tillamook.
Submission Process – DUE by 11/10/22: 
Download here: https://www.tillamookcountypioneer.net/wp-content/uploads/2022/10/CalendarDrawing-Template-2023.pdf
Write your schools name, grade and parent/guardian contact information
Drop off or Mail to: Tillamook Family Counseling Center, SOS Tillamook Calendar, 906 Main Ave., Tillamook, OR 97141
Drop off completed drawing template at local school, Tillamook Library branch, YMCA.
Email to editor@tillamookcountypioneer.net.
DEADLINE for submission – Nov. 10, 2022.
Selection Process:
13 entries will be selected from the submissions
Selections will be featured in the 2023 SOS Tillamook "Reconnecting with my community" Calendar
Winning artists will get a certificate and special recognition.
Here are some ideas for artwork that depicts connecting with your community:
Volunteer
Get involved community centers, like the YMCA and NCRD
Participate with sports teams
Join groups, associations or social clubs
Explore your neighborhood
Get involved in school activities
Visit places of worship, join church activities
Do a trash cleanup
Plant trees or cleanup a local park
Learn more about local history, heritage
Plan a neighborhood event to benefit a local charity.
Help a neighbor
Spend time at your local library
Explore hobby or interest — gardening, cooking, hiking, rock collecting, photography, fishing …

For more information contact:
Janeane Krongos, Prevention Coordinator
Prevention Program,
Tillamook Family Counseling Center
(503) 842-8201
janeanek@tfcc.org

Laura Swanson, Editor
Tillamook County Pioneer
editor@tillamookcountypioneer.net
503-939-5416 cell
Here is a link to the 2022 calendar:
https://www.tillamookcountypioneer.net/wp-content/uploads/2022/01/SOS-2022-Calendar-Low-Res-for-Web.pdf