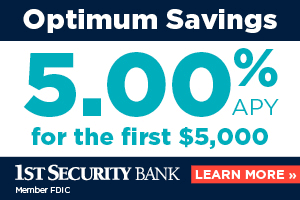 By Matt Maizel, for the Tillamook County Pioneer
Housing supply is competitive for low- and middle-wage workers in Tillamook County. Local households that rent have trouble finding dwelling units, which are now being rented to vacationers. In Manzanita, there are more vacation rental agencies than property management agencies for multifamily housing. An independent analysis done by Tillamook County found that seasonal units jumped from 4,600 to 7,223 between 2000 and 2014, while the number of non-seasonal homes decreased by 110. In addition, only an astonishing 27 percent of homes purchased were listed as the owner's permanent address. Tourism is a critical component of the economy; however, it has been increasingly difficult to find affordable housing for those who are a part of that workforce, which is threatening the county's livability. There is a higher demand for second homes at the beach, and right now, prices for homes are higher than they have ever been in Oregon.
A lot of workers in Tillamook County are living at prices that exceed the standard affordability threshold of 30% income. How is this something we can fix? It starts by thinking of ways to promote growth in our county. The creation of new jobs that can help cater to complex growth in the area is something that would help the county thrive. Oregon Legislature has also recently implemented a 1% construction tax on new building projects, with revenue from the tax made available for affordable housing. County commissioners determined the tax could raise about $300,000 a year, enough to hire a coordinator to assist developers in sustaining a countywide vision for continued growth.
Kristin Grasseth, Financial Administrative Assistant for the City of Manzanita, briefly discussed what situation our county is in. "Manzanita is a little different because of the increased value of homes here". When asked if Manzanita is experiencing pressure to diversify its land-use policies, Grasseth adds how "It shouldn't be about one city or the other, but a collective effort for all of Tillamook County to sustain growth." Garibaldi Village Apartments, Trask River Apartments in Tillamook, and Pine Avenue, which is section 8 housing, are some examples of higher-density housing options. NorthCoastBBQ.com (password: northcoastbbq) and CraigsList.com are good places to look for rentals, as well. "Another useful resource is word-of-mouth," which can be helpful for locals looking for private owners who are looking to rent out around Tillamook County. Manzanita rentals are a little pricier and reflects a fluctuating cost of living. This is something that contributes to diversity in our county.
Are there issues with development in Tillamook County? It depends on many factors: who you ask, where they live, what kind of job they have. There are issues all over Oregon with land-use and development, but in Tillamook County, it is something that is recognized as being a problem across many demographics.
EDITOR'S NOTE: As Tillamook County Commissioner Bill Baertlein reported in June, the County is making progress with several new housing developments in the planning stages, and the formation of the County Housing Commission. https://www.tillamookcountypioneer.net/op-ed-housing-update-progress/
SOURCES: Green, Emily. "Tourism's coastal crunch: Vacation rentals and crowds create livability issues". http://news.streetroots.org/2018/06/15/tourisms-coastal-crunch-vacation-rentals-and-crowds-create-livability-issues. Street Roots News, 15 June 2018. Accessed 7 July 2018.
Tillamook County Housing Task Force "Creating a Healthier Housing Market for Tillamook County, Findings and Recommendations for the Tillamook County Housing Task Force". https://static1.squarespace.com/static/599cd63ac534a56d05dc28c7/t/59a71a2ab8a79bfcfdb9db0d/1504123494896/Tillamook+County+Housing+Study.pdf. Careinc.org, March 2017. Accessed 7 July 2018.