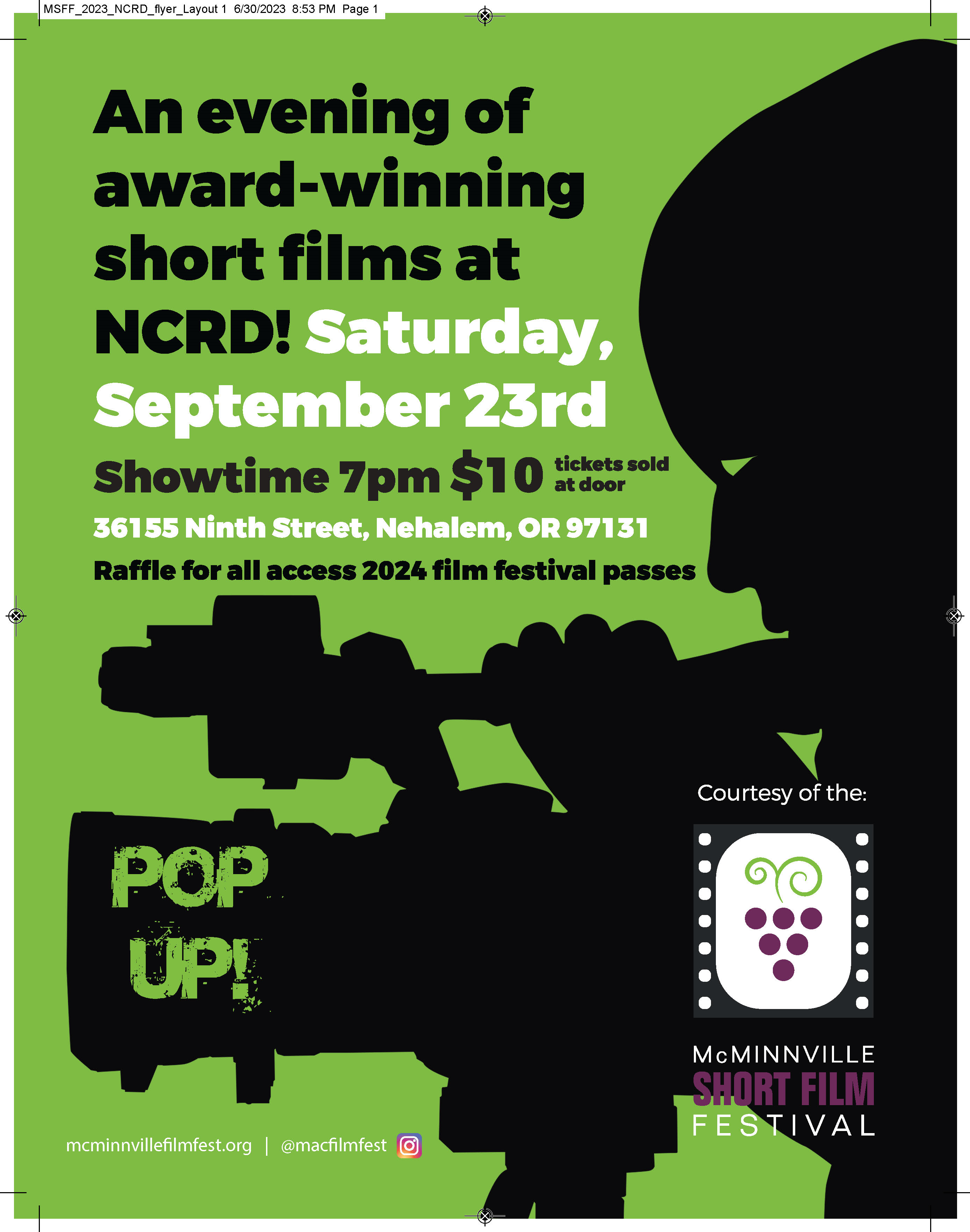 From Around the Community
The Oregon State Police issued a Memorial Day travel advisory, reminding residents and visitors of the increased traffic over the holiday weekend. In recognition of her outstanding service, Hydee Berger, a paramedic with Adventist Health Tillamook, was named the 2023 Emergency Medical Services (EMS) Provider of the Year. The community gathered at the Rockaway Beach Wayside for a Memorial Day Service to honor those who have served our country. The Tillamook County Sheriff's Office participated in the National Highway Traffic Safety Administration's Click It or Ticket campaign, emphasizing the importance of seatbelt use. The Tillamook County Community Health Centers raised awareness about the dangers of Fentanyl, a highly addictive substance, through their Fentanyl Aware initiative. Lastly, State Senator Suzanne Weber provided updates on the happenings in the 82nd Legislative Session in her Rural Northwest Oregon Capitol Updates.
From Around the State
A Portland man died after waiting 32 minutes for an ambulance, highlighting the strain on emergency services.
NASCAR is making a return to the Pacific Northwest with a 2-day event at Portland International Raceway. This comes after a successful debut in 2022. The event, part of the 2023 NASCAR Xfinity Series, is scheduled for Saturday, June 3, 2023, and will consist of 75 laps. This event marks the second consecutive year that NASCAR has held a race in Portland, further establishing the city's place in the motorsport world. For more details, you can visit the official NASCAR website. In anticipation of the NASCAR event, OregonLive has compiled a list of 6 things to do in the Portland area for visitors. 
The Women's Whiskey Class at The Squeaky on June 12 offers a unique opportunity for women to learn about and enjoy whiskey. On June 3, the community comes together for Winston Trader Days, a local event featuring vendors, food, and entertainment. The Wasco Innovation Initiative Partners event on June 14 is part of an initiative to foster innovation in the region. On June 17, the community will gather to support a good cause at Uncorking the Cure for MS, a charity event aimed at raising funds for Multiple Sclerosis research. You might also consider the Umpqua Valley Arts Summer Arts Festival on June 23 celebrates the arts with exhibitions, performances, and workshops.
In fun news, Tom Hanks made a surprise visit to a Southeast Portland typewriter shop, and four Oregon teachers received OnPoint's Educator of the Year award.
From Around the World
A violent clash on the Iran-Afghan border has left at least three people dead, escalating tensions between the two nations over water rights. Voice of America reports that both sides have engaged in talks to ease tensions following the deadly clashes. The United Nations has noted that both Afghanistan and Iran have been suffering from a prolonged drought, which has worsened over the past decade, potentially exacerbating the dispute over water resources. A tweet by Sonam Mahajan suggested that the Taliban have declared war on Iran due to escalating tensions over water rights while another tweet by Spriter, however, refutes this claim, stating that reports of Afghanistan's declaration of war on Iran are false, and the conflict is limited to skirmishes at the border. Reuters shared that two Iranian border guards and one Taliban fighter were killed in the incident. The situation is reportedly under control now, with the Taliban stating that they do not want to fight with their neighbors.
In a bold move against corruption, Ukraine's President Volodymyr Zelensky has announced a new initiative that includes a special anti-corruption court and whistleblower protection. In a significant escalation of the ongoing conflict, Kyiv, the capital of Ukraine, was subjected to the largest drone attack since the start of Russia's war. The attack, which took place overnight on the eve of the city's founding anniversary, reportedly lasted more than five hours and involved Iranian-made Shahed drones. Despite the severity of the attack, Ukrainian air defenses were able to shoot down more than 40 drones, demonstrating their capability. Unfortunately, the attack resulted in at least one fatality and caused significant damage to buildings, including the Ukrainian Society of the Blind.
Belarusian President Alexander Lukashenko has stirred the pot, suggesting Russia will arm any countries joining the Union State with nuclear weapons. On a different note, a Lastreviotheory blog post delves into the concept of political alienation in our digital age, arguing that the internet's echo chambers and information overload have led to a detached, simulated political discourse.
In a leap towards sustainable energy, engineers at UMass Amherst have discovered a way to harvest electricity from thin air, hinting at a future where clean power is omnipresent. Meanwhile, Ford has strategically partnered with Tesla, offering its EV owners access to Tesla's Supercharger network, a move that not only benefits Ford's customers but also challenges other fast-charging networks to up their game.
In a landmark Senate Judiciary subcommittee hearing, OpenAI CEO Sam Altman provided insights into the rapidly evolving world of artificial intelligence. Discussing everything from the job market to election disinformation, the hearing underscored the urgent need for federal regulation in this transformative field.
From the mysteries of the brain to the frontiers of mental health, the health sector is buzzing with breakthroughs. At DANDRITE, scientists have unveiled new tricks of the brain's protein destruction machine, opening potential avenues for treating neurological disorders. Meanwhile, a study at the University of Maryland suggests that a simple walk can boost brain connectivity and memory in older adults. In the fight against diabetes, Weill Cornell Medicine researchers have transformed human stomach cells into insulin-secreting cells. On the mental health front, research indicates that ketamine could be a promising alternative to electroconvulsive therapy for hard-to-treat depression. And in a significant milestone, Elon Musk's Neuralink has received FDA approval for human clinical trials of brain implants.
Understaffed state psychiatric facilities leave mental health patients in limbo. The pandemic has exacerbated the crisis in state psychiatric facilities across the US, with many patients having to wait several days in emergency rooms until beds become available. Staffing deficits and an increase in demand for mental health treatment during the pandemic have led to backlogs of patients, including uninsured individuals and those in jails awaiting placement in state facilities. Many state workers, such as nurses, are leaving for higher-paying jobs, further straining the system.
In a series of bizarre events, an Indian official was suspended for draining a reservoir to retrieve his dropped phone, while a passenger on an Asiana Airlines flight opened the plane's door mid-air because he was "uncomfortable," leading to his arrest and a potential 10-year prison sentence. These incidents redefine the lengths people will go for a selfie and the meaning of in-flight discomfort.