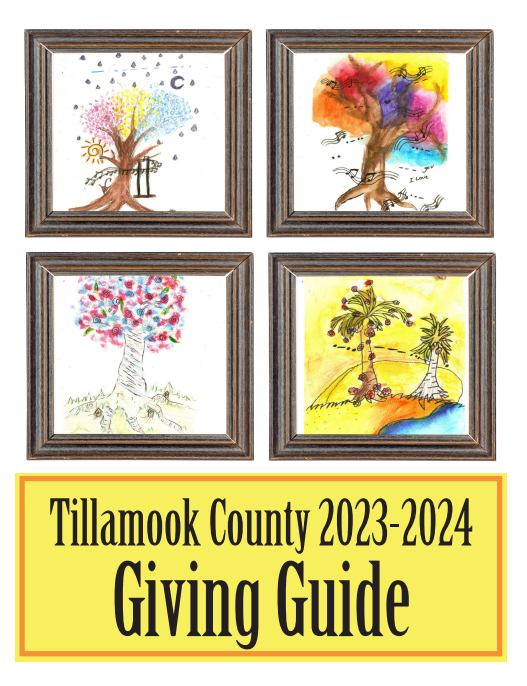 EDITOR'S NOTE: Here's more about Chuck's childhood, and if you've missed a story – see the end for links to more Ramblings.
By Charles McLaughlin
Grandpa Lee Seymour had an eclectic skill-set born of living in rural areas with climes that demanded ability to repair, make-do and invent. He was good at everything. He also was a professional printer and type-setter by trade and formerly worked with his brother, Burt Seymour, owner and publisher of the East Grand Forks Enquirer, in Grand Forks, North Dakota. He was soft-spoken, a gentleman in every sense of the word and was to be the father-figure in our home following Dad's death.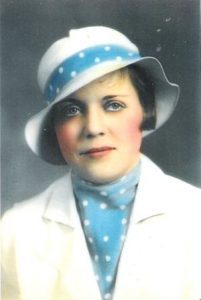 Grandpa, soon after arriving, built us a ping pong table and soon Mom and we kids were whacking the ball around every night after dinner. Mom, being a natural-born athlete, played the game with skill and daring and usually beat our socks off! It was during these games we were able to see her smile and laugh aloud, which, in turn, made us happier and at ease. After an hour or so, the ping pong table would be stashed away and we'd join Grandpa and Grandma in the front room to listen to the radio. Now, possession of a radio brought members of our family together, not separate us as cell phones, computers and even TV's tend to do nowadays. Of course, those magical gadgets hadn't yet made their debut, so, in a sense, radio was the only game in town, unless families were into the card and board games that were the rage back then, like Old Maid, Hearts, Pinochle or Monopoly.
By the way, radio programming, in general, was benign and captivating. Among national favorites were "I love a Mystery; Burns and Allen; Fibber Mcgee and Molly; The Lone Ranger; Amos 'n' Andy; The Shadow, Lux Radio Theatre and The 64 Dollar Question," many providing the universal solvant: laughter, a much-needed commodity in those downer-days of the Great Depression and following second World War.
Speaking of technology, radios had yet to develop internal antennas that could easily pick up radio signals. It was a commonplace, then, for one to install vertical sticks screwed or nailed to the barge boards at each end of the roof ridge and stretch wire between them that provided that ability. The wire then ran down the side of the house and either were inched under the window frame or by some means extended to the rear of the radio.
Refrigerators as known now didn't exist! Instead, we had ice boxes! Trucks carrying blocked ice would travel down neighborhood streets, the driver looking for signs hung in home windows that told him how much ice to deliver. He would chip off that amount from a huge block of ice on his truck, grasp it with large tongs, throw it over his leather-covered shoulder and carry it right into your house and drop it into the ice box. Neat! You got to know the guy, too, and that promoted community. Neat again! When refrigerators came out, the compressor sat on top and looked like a vented 124 ounce can of pork and beans! Eventually, however, designers decided to improve the esthetic appeal of fridges and hid the compressors elsewhere.
As to washing machines, they didn't resemble modern-day machines either. They were usually round, loud, had a removeable top and had wringers to squeeze the water out of the wet clothing to make them faster to dry outdoors. It took a lot of time to wash clothes back then and there was an element of danger involved as well! A person wringing the wash could get their finger or hand caught in the wringers. Anticipating such a calamity, the designers had installed a large button at the top of the wringers that one could wack and thus quickly release the wringers and set the person free of their grasp.
Air conditioning as we know it didn't exist. In old "B" town one cooled their home with a large cube-shaped, evaporative-type cooler. It was stuffed with excelsior, dampened by water dripping from copper tubing and the cooled air sucked into the home by a fan. Nothing fancy but it worked!
Another folksy thing, perhaps a precursor to the beer six-pack, was the iron basket in which the milkman carried bottles of milk he delivered straight to your doorstep. The great thing about that was it was not homogenized milk. The cream was all at the top and kids could take a swig of that and it was like having a daily hit of ice cream! MM MM Good!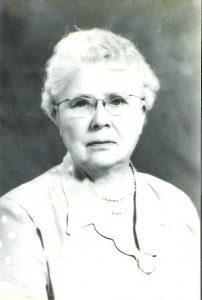 Milk reminds me of food, and food – Grandma Seymour's cooking. That old gal could cook! I don't mean those dainty little meals with demitasse and tiny bites of this and that. I mean stick-to-your-ribs type of meals that ended all thoughts or pangs of hunger. She whomped up things like mashed or scalloped potatoes, hamburger steaks, breaded veal cutlets, pork chops, pork and beans and swimming pool-sizes of pork roasts and ladles filled with outrageous-tasting gravies, as well as heaping plates full of corn, peas and whatever tickled her fancy! And by the time you'd scarfed –up her tour de force dessert of walnut rum cake smothered in a white sauce that could make a eunich orgasm, you were ready for the couch. Believe-you-me!
Keep on tuning in! Be back soon.
Need to catch up with the Ramblings series – here are the links:
#1. https://www.tillamookcountypioneer.net/renderings-and-ramblings-of-an-aged-bohemian/
#2. https://www.tillamookcountypioneer.net/renderings-and-ramblings-of-an-aged-bohemian-stanyan-st-stinkers-take-on-san-francisco/
#3. https://www.tillamookcountypioneer.net/renderings-ramblings-more-about-life-as-a-kid-in-san-francisco/
#4. https://www.tillamookcountypioneer.net/renderings-ramblings-mayday-queen-eucalyptus/
#5. https://www.tillamookcountypioneer.net/renderings-ramblings-a-30-30-rifle-and-ziegfeld-girl/
#6. https://www.tillamookcountypioneer.net/renderings-ramblings-school-in-b-town/