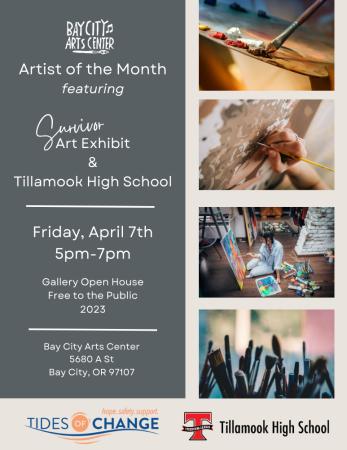 #7 – And the last in our Questions for the Candidates series. The current count from the Tillamook County Clerks office as of 2 pm today October 28th: Voter Turnout 60.09%
Total Number Registered: 20,688
Total Number Voting: 12,431
REMINDERS: It's too late to mail your ballot. Be sure to drop it off at a drop box, located throughout Tillamook County.
Here's the final of the series of Tillamook County Pioneer's Questions for the Candidates – November 2020. We have posted the candidate's answers in all the state and local races, that are contested. These questions were gathered from a diverse array of Tillamook County citizens, and provides an opportunity for constituents to compare candidates answers directly. Here are the candidates for the City of Garibaldi: Mayor – G. Whitey Forsman and Tim Hall; City Council – 2 positions – Katie Findling, Judy Riggs, Paul Daniels, Norm "Bud" Shattuck. We sent questions to all the candidates and have included the answers we received. See links below to the whole Questions for the Candidates Series.
City of Garibaldi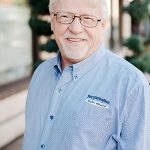 Mayor
G. Whitey Forsman
Give us your 30 second "elevator speech" – why should we vote for you?
We have lived in Tillamook County for the last 20 years and lived in Garibaldi for the last 2 plus years and in my professional career have worked with the Garibaldi fishing community for 25 years. It is time for us to Focus on the Future and leave the past behind. We have to come together and build a safe community for our young and retired families to live. We also need to build a culture where are current and future businesses can grow.
What are the community's core values?
A fishing community where diverse families live and where visitors come to enjoy our natural beauty and participate in the activities.
Identify the top 5 issues that you think are important to the community right now.
Community Safety
Responsible Growth
Building Working Relationships with County and State agencies
Hire a City Manager
What action(s) would you take to address these issues?
Safety—work with fire department and Tillamook County Sheriffs department and develop a neighborhood watch program
Responsible Growth We need to support growth in line with the GMC and comprehensive management plan and not be the red tape that prevents growth.
Working Relations Build on the relationships I have developed to support Garibaldi's future
Need to do a search for a person who is compatible with our goals
Why did you decide to run for office?
I decided to run to attempt to bring our community together and build a stronger future for our city.
How are you actively working to eliminate racism and other biases in your community?
I lead by example and treat all people equally
There are many divisive issues facing our communities. How do you resolve conflicts?
Divisive issues are resolved by strong leadership and being a reconciler as permitted.
https://www.tillamookcountypioneer.net/tillamook-county-pioneers-questions-for-candidates-nov-2020-state-senator-5th-district-state-rep-10th-district-and-state-rep-32nd-district/
https://www.tillamookcountypioneer.net/tillamook-county-pioneers-questions-for-candidates-series-nov-2020-tillamook-county-sheriff-candidates-gordon-mccraw-and-josh-brown/
https://www.tillamookcountypioneer.net/tillamook-county-pioneers-questions-for-candidates-series-nov-2020-tillamook-pud-directors-subdivision-1-and-subdivision-3/
https://www.tillamookcountypioneer.net/tillamook-county-pioneers-questions-for-candidates-series-nov-2020-manzanita-mayor-city-council/
https://www.tillamookcountypioneer.net/tillamook-county-pioneers-questions-for-candidates-series-nov-2020-city-of-wheeler-mayor-and-city-council-2-positions/
https://www.tillamookcountypioneer.net/tillamook-county-pioneers-questions-for-candidates-series-nov-2020-city-of-rockaway-beach-city-council-positions/